I was thrilled to be included in  the exhibition LIMINAL, at Verum Ultimum Gallery in which artists were invited to explore the theme of liminality in any interpretation, media and form of visual art.
"Liminal is the space between. What significance does transition (or the "space between") have in your work or your artistic voice? Does your work reflect the liminal aspects of our pandemic-impacted world and the adaptation to a post pandemic existence? Does your work represent and or challenge the threshold to a more equitable society? Or, perhaps it reflects a vehicle for expression through pure abstraction." Curator Jennifer Gillia Cutshall
As with all Verum Ultimum's calls for art, the curator never seeks to drive the work, the only hope is to unveil unique visions. All mediums and modes of expression have been welcomed from low brow, pop surrealism, realism, abstraction, and more. The term Liminal may be interpreted in many ways, and is not necessarily meant to be a literal elucidation.
Liminal is defined as
1. relating to a transitional or initial stage of a process.
2. occupying a position at, or on both sides of, a boundary or threshold.
​One could argue that artists are conditioned to occupy the liminal state. And a successful studio is a space in flux, poised for adaptation (to projects, challenges, and materials). The focus of the artist is the creative process or the place between the 2 boundaries of "the beginning" and "the outcome or result."
A gallery benefits from maintaining that liminal state, too (adaptation is a constant).
Verum Ultimum is celebrating it's eighth year and this exhibition served to herald the artists unique vision…especially during these challenging times!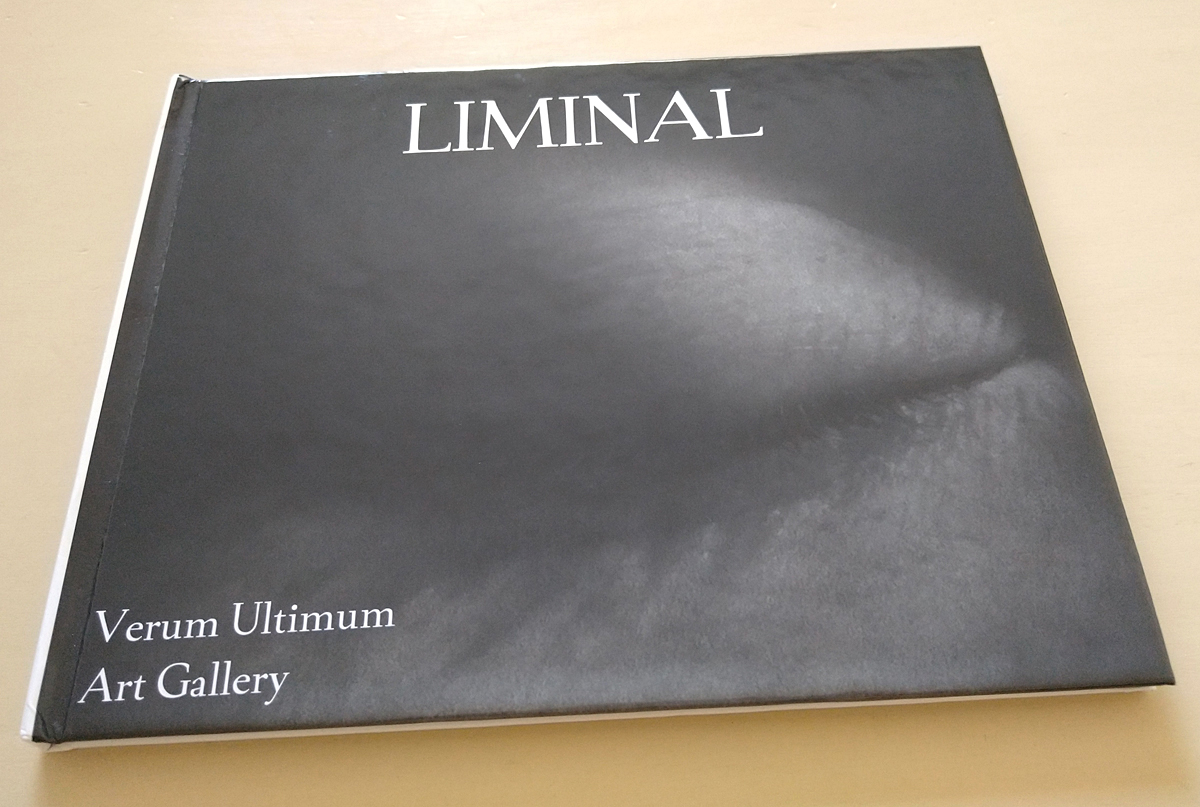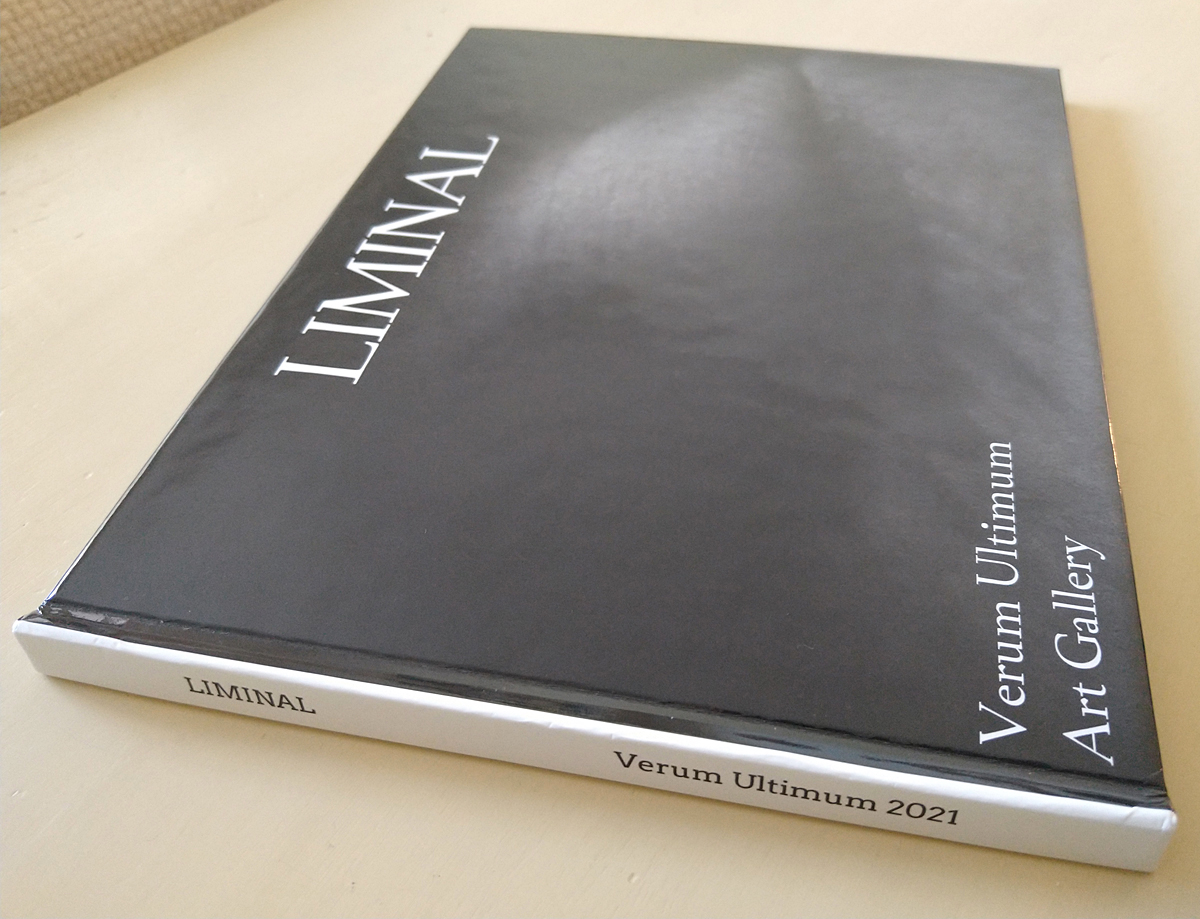 Above: Curator and Verum Ultimum Gallery Founder, Jennifer Gillia Cutshall's LIMINAL exhibition statement.

Pictured above is my work in the show:   The Gates, (interior), 2019, 7.5 x 20 x 10.25", mixed media/sculptural artists' book.