I was thrilled to lead a fun and fabulous flag book workshop at the Brand Library and Art Center in Glendale!
I am honored to be showing in this exhibition, and it provided an excellent context the workshop, in which participants learned how to make the versatile accordion folded spine and combine image and text in a way that allowed them to become author, artist, designer and writer in one fell swoop!
We dedicated the workshop to the creative efforts of all those facing challenges caused by the fires that raged on Maui.
A meaningful time was had by all.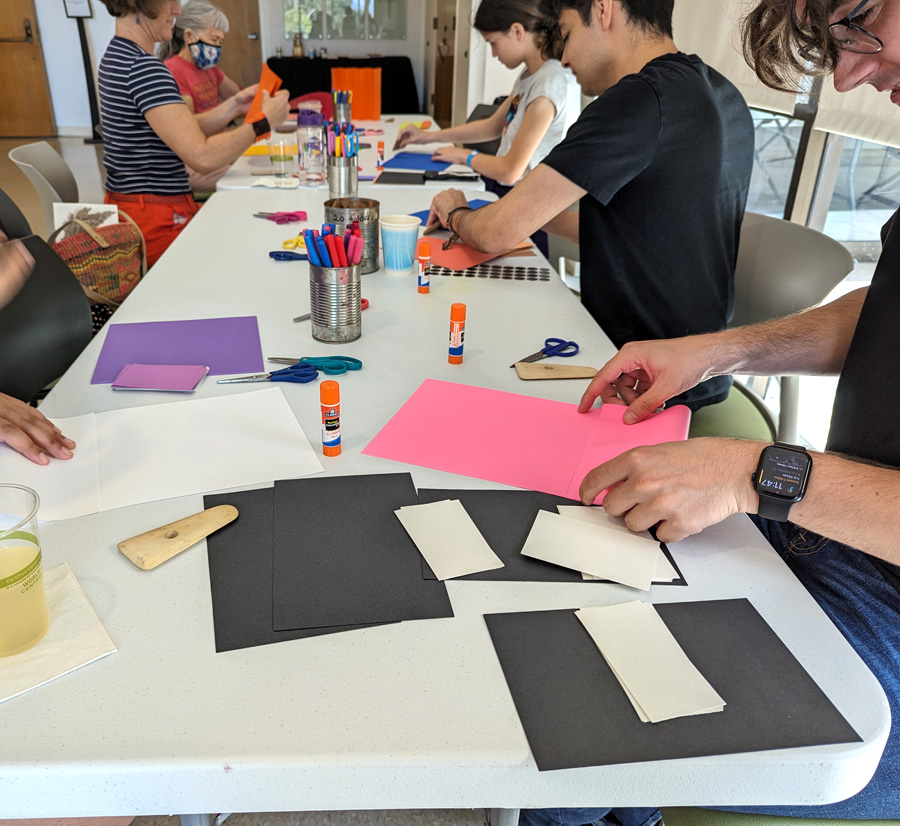 Assembling the components, Covers, flag pages, and accordion spine (to be folded).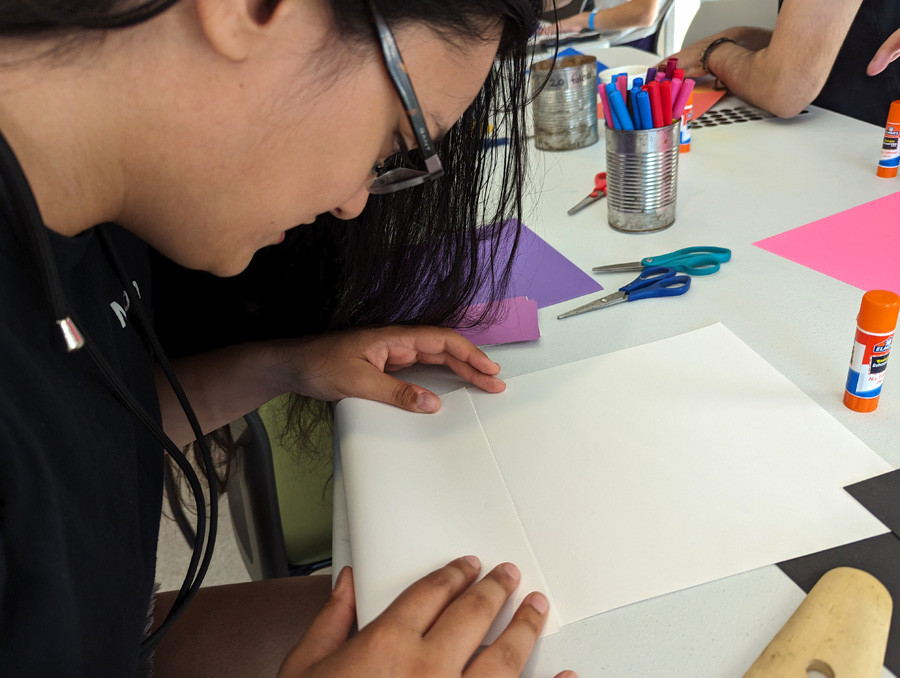 Using a wooden tool designed for ceramics to assist in folding.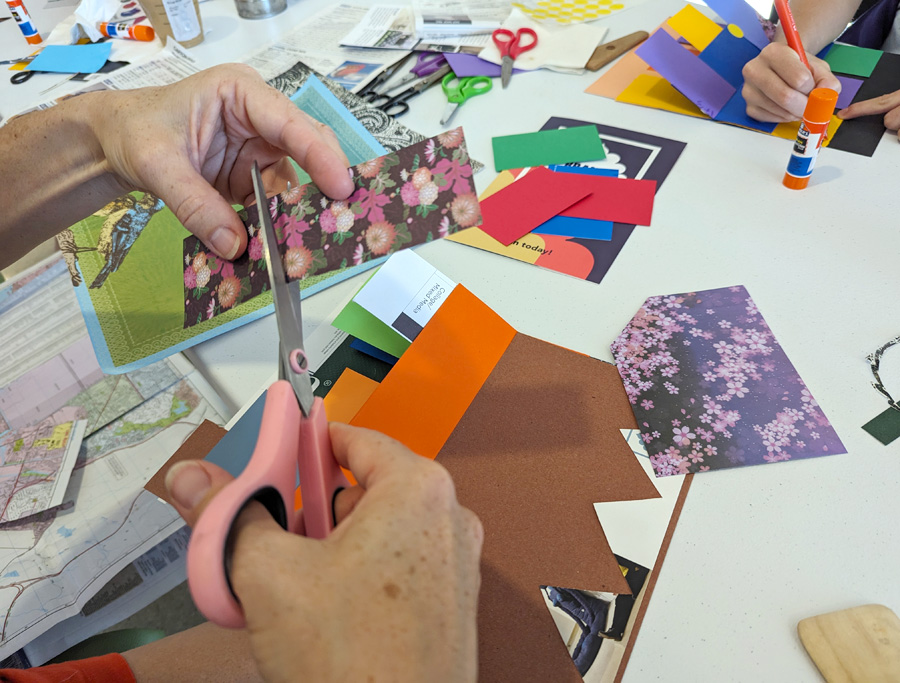 Cutting up treasures to create more treasures!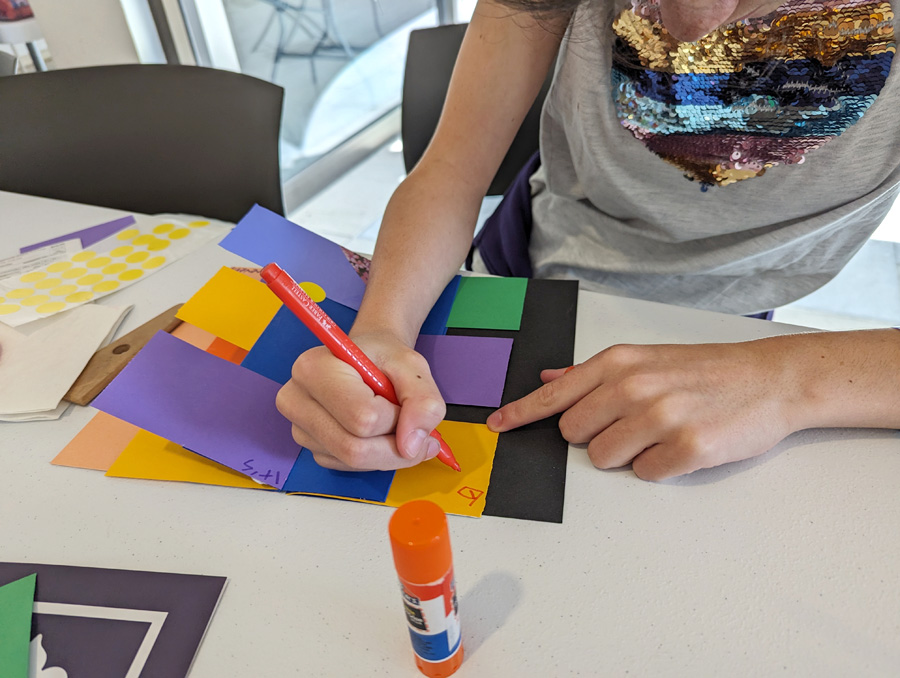 Adding personal writing.

Writing in a personally created language and alphabet!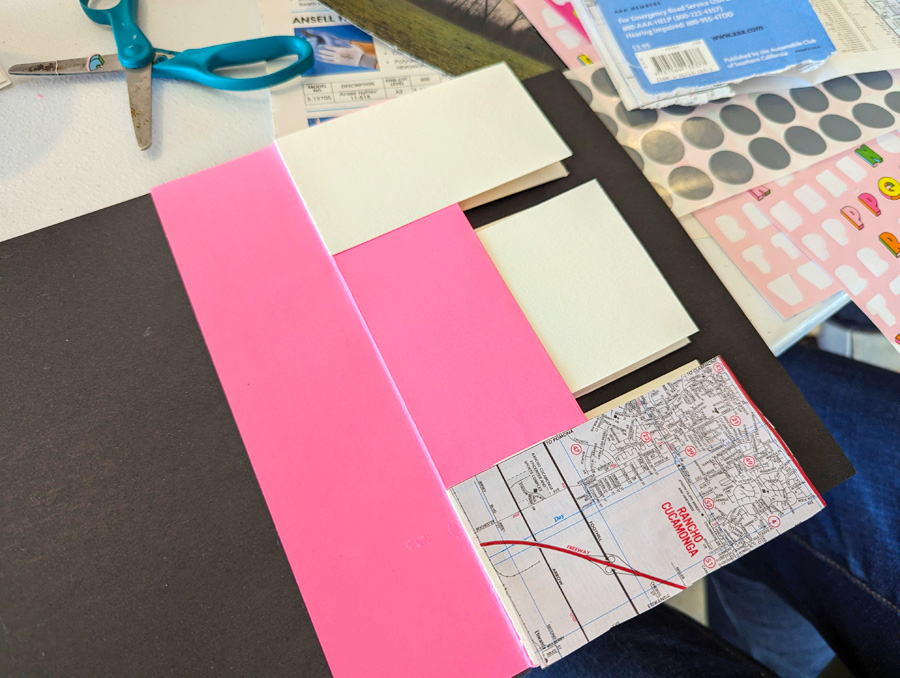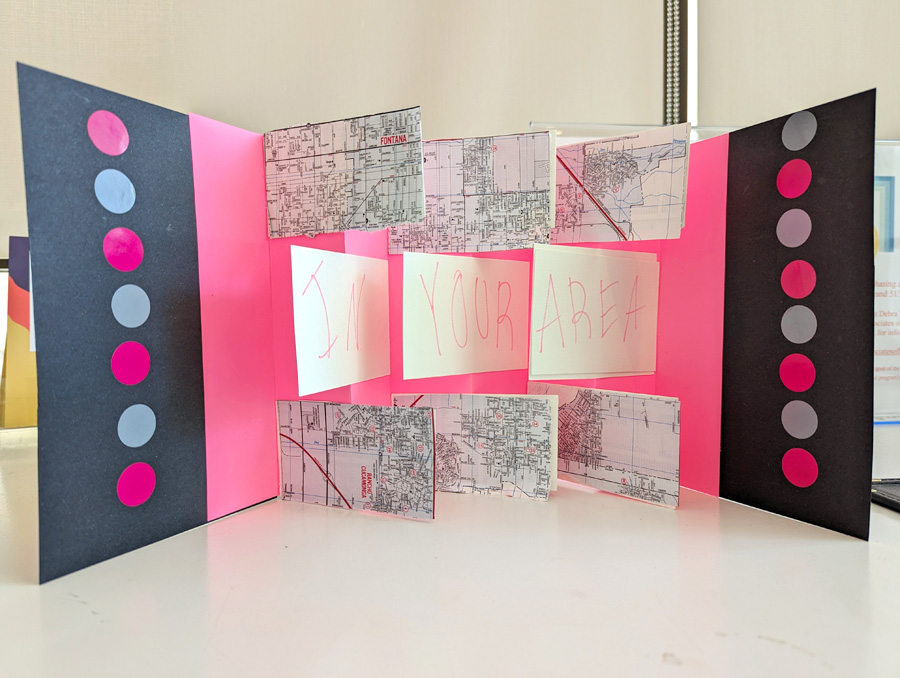 Adding maps.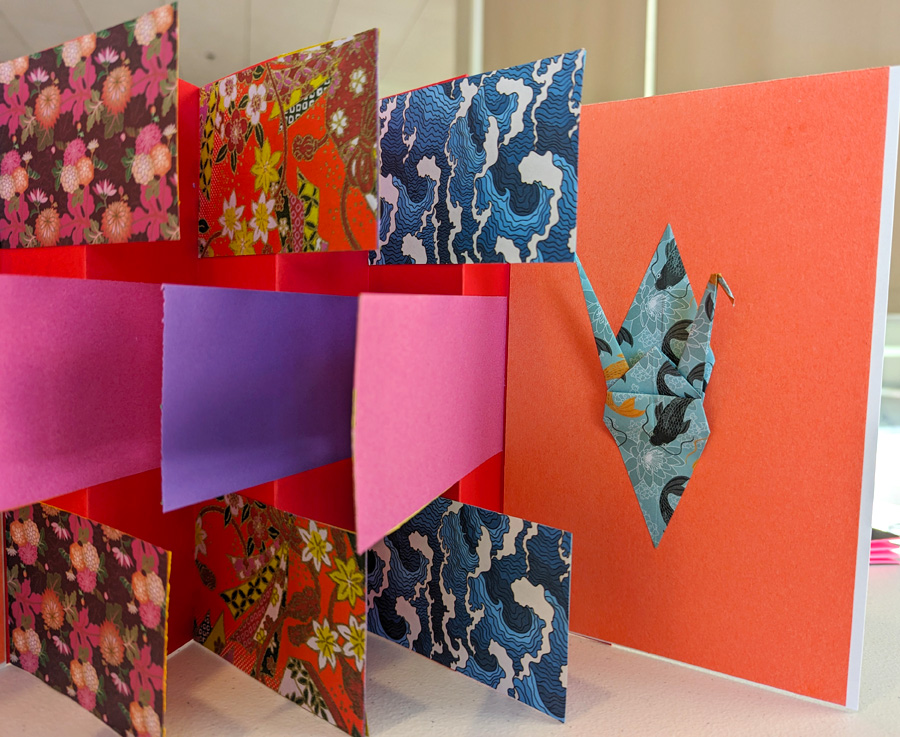 Using origami paper, and origami methods!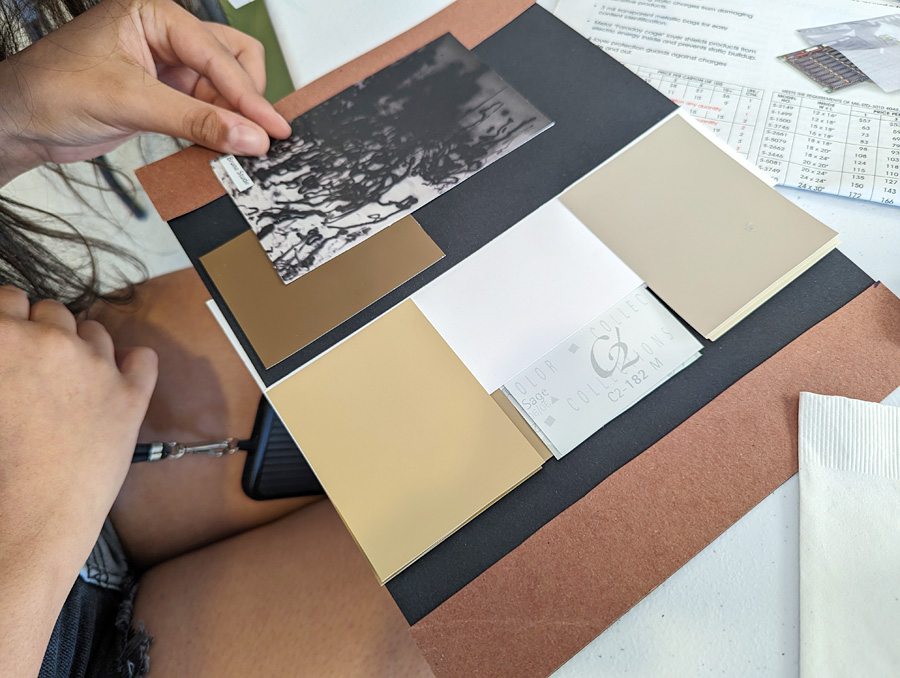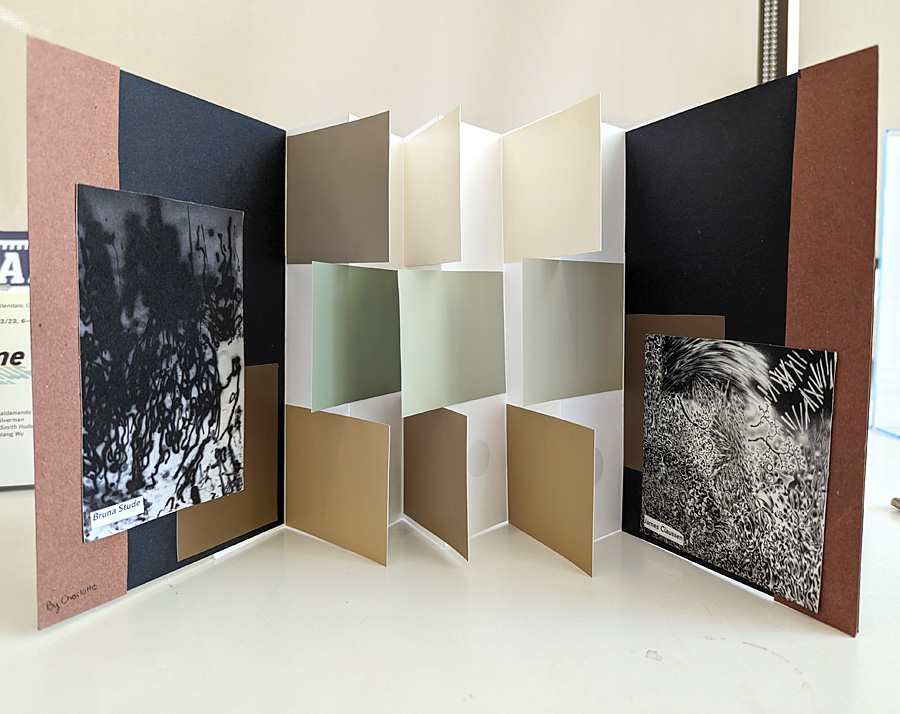 Here's to the black, white and brown!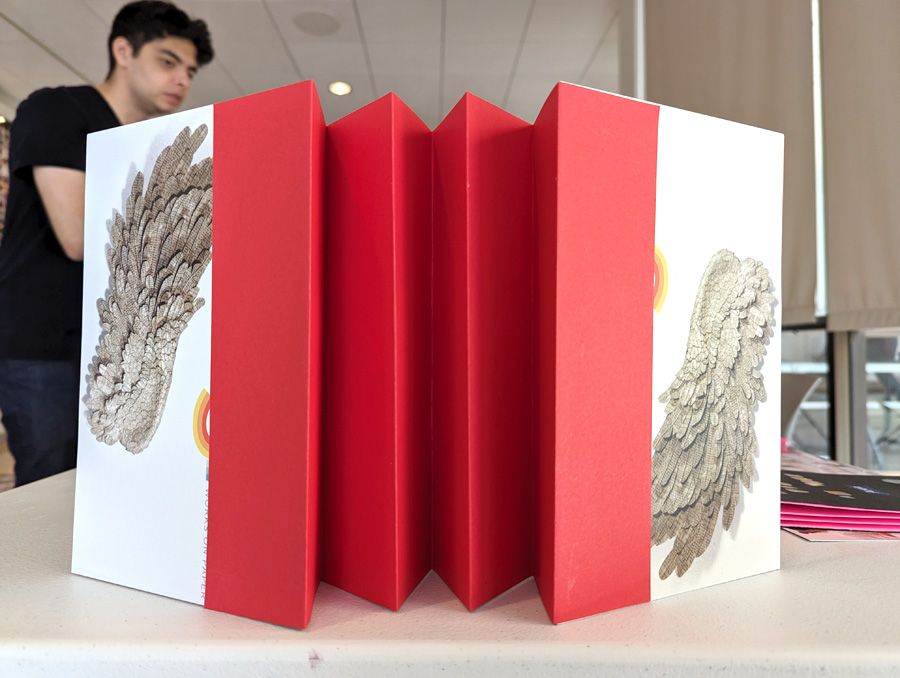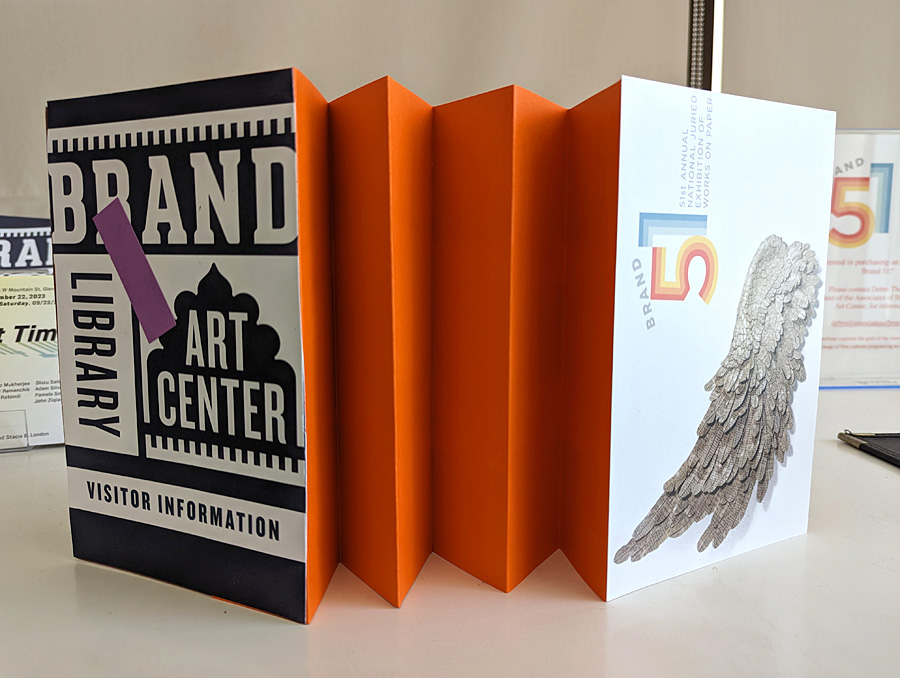 Creatively employing the exhibition postcard as book covers.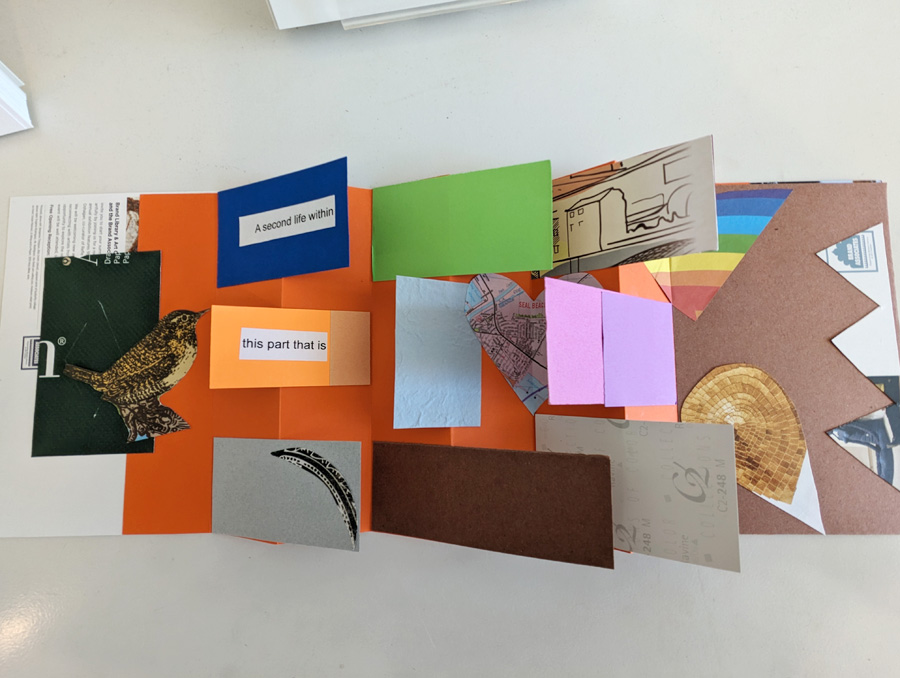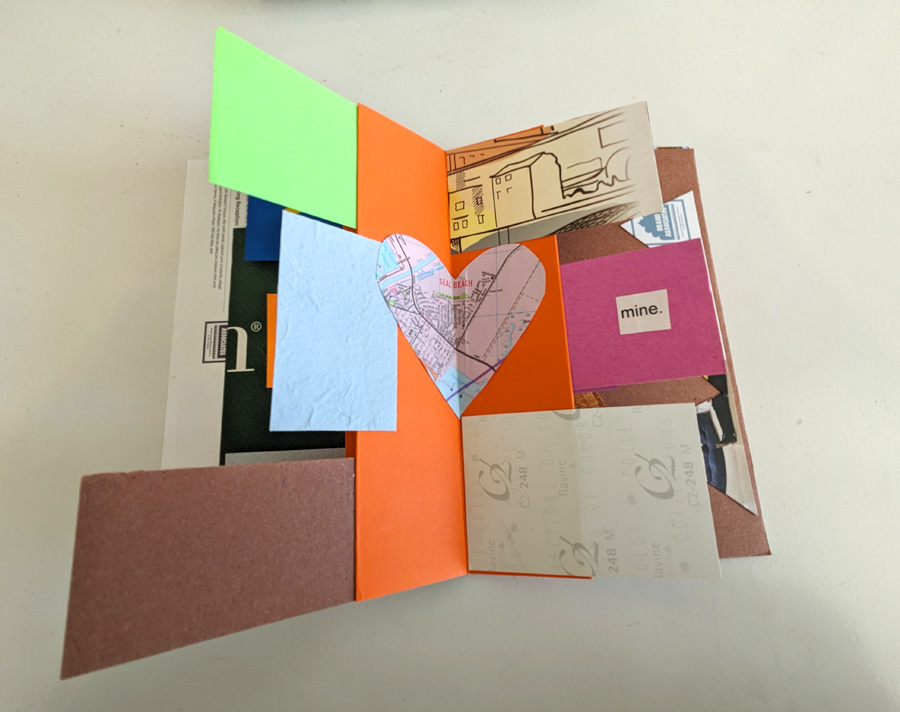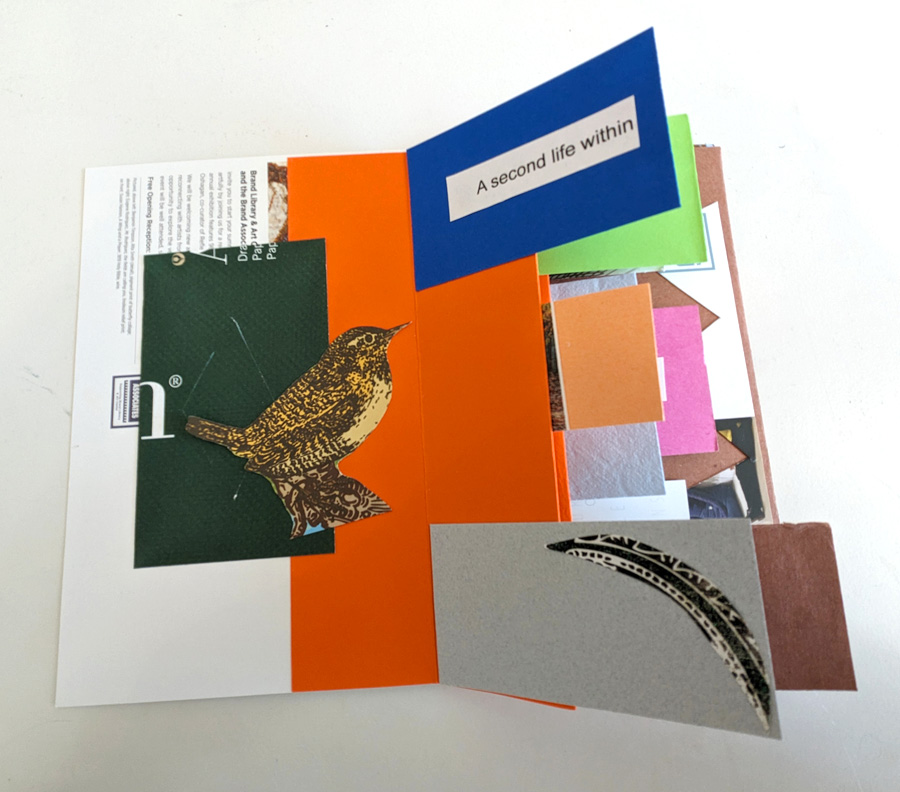 A beautiful marriage of image, text, design, art and craft!
The message of this piece says it all….
May it be so.