Shoebox Projects LA
I am honored to participate in several shows this summer, and share a bit about them below.
I am thrilled to participate in: 
"Telling Stories"
"Art and craft are means to tell stories visually. Through mythology, fairy tales, cultural commentary, dream imagery, family history, and personal narrative, art has sought to examine the challenges and mysteries of how we live; to interpret and understand our world and share those thoughts with others. This exhibition showcases how artists are telling stories now, from abstract and non-linear to representational and narratives" at Shoebox Projects"
I am showing: Chromatic
Interactions

: The Golden Thread, 2020, 76 x 90 x 1.5″, mixed media installation utilizing file cards written and drawn upon by Craft Contemporary Museum patrons participating in my commissioned interactive artists' book project: Chromatic Interactions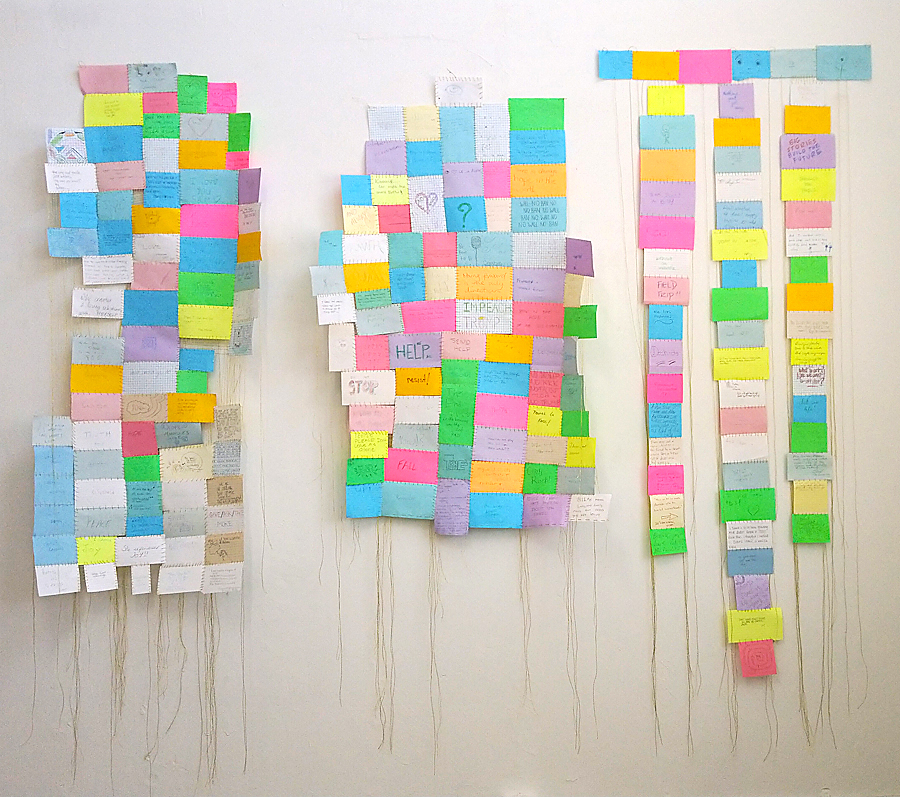 Michelle Robinson studied architecture and visualization at Texas A&M University, producing animated short films that were shown at the Walker Art Center, the Dallas Museum of Art, and The AFI National Video Festival. She has been an artist and supervisor with Walt Disney Animation Studios for over 28 years, with credits that include Frozen, Zootopia, and most recently, Head of Characters on Encanto. She also holds an MFA from New Hampshire Institute of Art and has had her work published in Diffusion of Light, The Hand, and Precog magazine. Exhibition highlights include a curated show dealing with the urban environment at the Brand Library in Glendale, CA, and solo shows at the Dairy Center for the Arts in Boulder, CO, The Wright Gallery at Texas A&M University, and the Cecelia Coker Bell Gallery at Coker University in NC. www.michellerobinsonstudio.com
Shoebox Arts is an arts organization focused on supporting and empowering artists, building community, offering peer mentorship, PR/marketing strategies and social media management. Shoebox Projects is our alternative art space that supports artists through curator opportunities, residencies and representation.