In Resonant Residence (1)
I formally began Studio Residency at the Camera Obscura Art Lab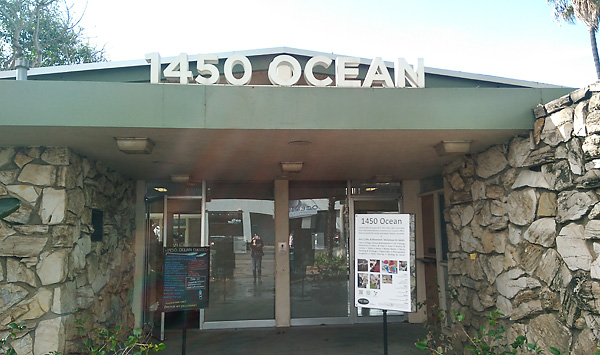 in Santa Monica Wednesday January 10th.  I share the sunlit space, located within the beautiful Mid-century building overlooking Palisades Park, Santa Monica Beach and the blue Pacific with textile artist and fellow Studio Artist-in-Residence Huong Nguyen.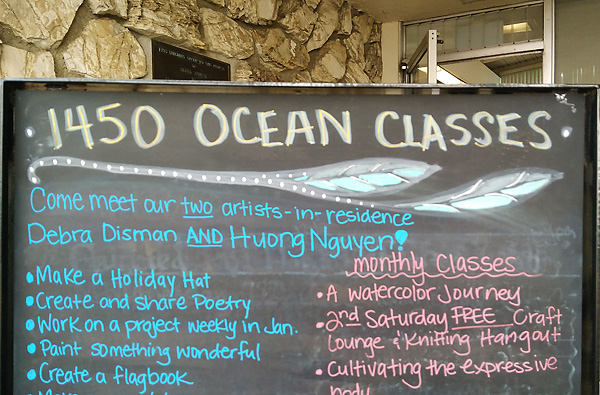 We will both teach weekly public workshops on Saturdays as a key component of our 14 week residencies.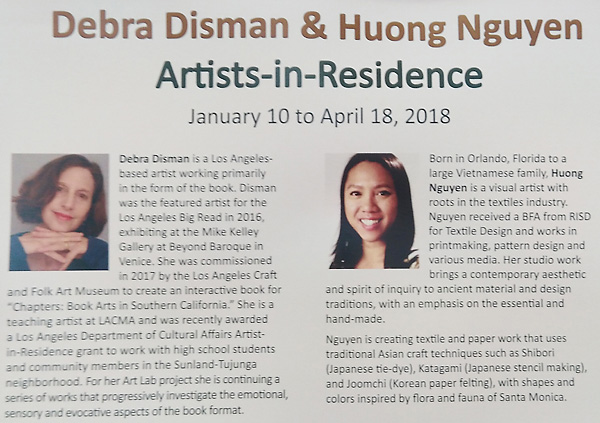 I will be teaching "Flag Books and Found Writing" Saturday January 13th as my first workshop…looking forward to this.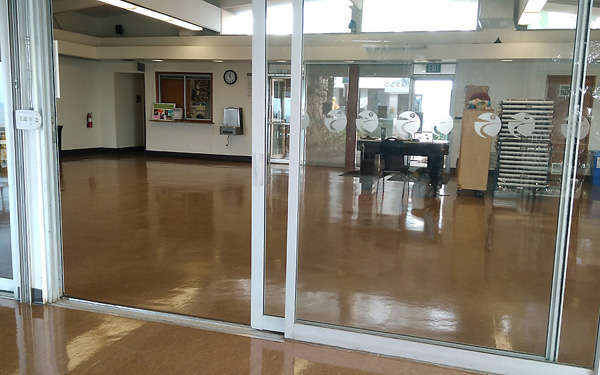 At 1450 Ocean, I was greeted by glass doors and gleaming floors…

and gorgeous views of rainy park and sea. Getting ready here to set up shop.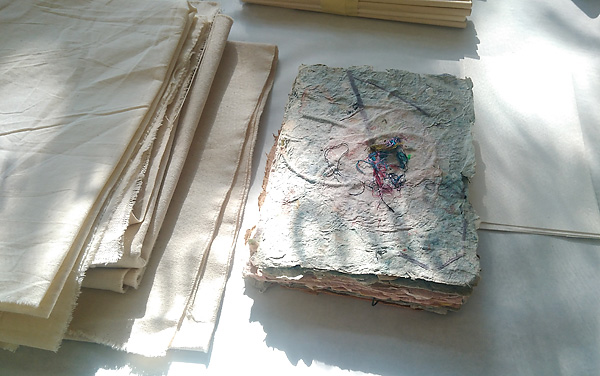 Handmade papers may find their way into something.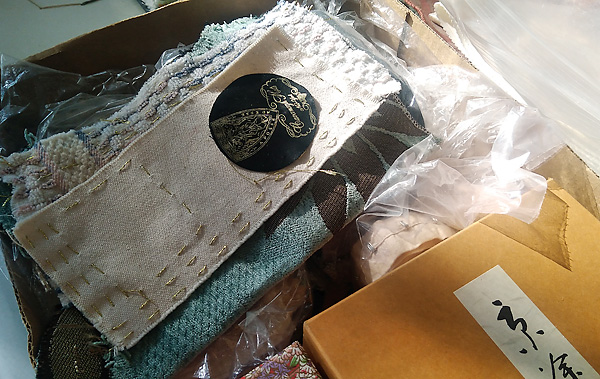 Resonant materials. The power of cloth. Texture. The tactile. Textiles. The haptic.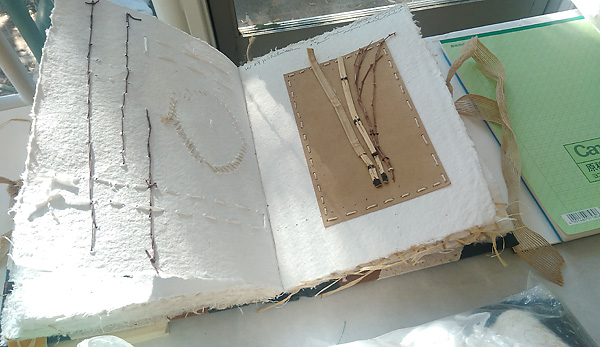 Haptic "sketchbook"…planning to complete its pages during the Residency.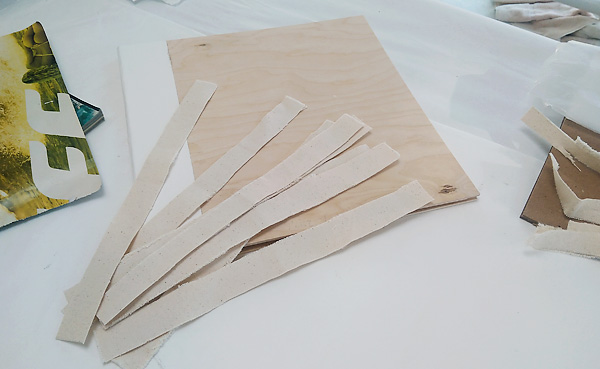 I begin two pieces with watercolor paper, canvas, book board and wood, cont series of works that progressively investigate the emotional, sensory and evocative aspects of texture, textiles, cloth, fiber, cord and string in book format. Through these works i aim to  the very nature of the book as object, communicative tool and form of expression.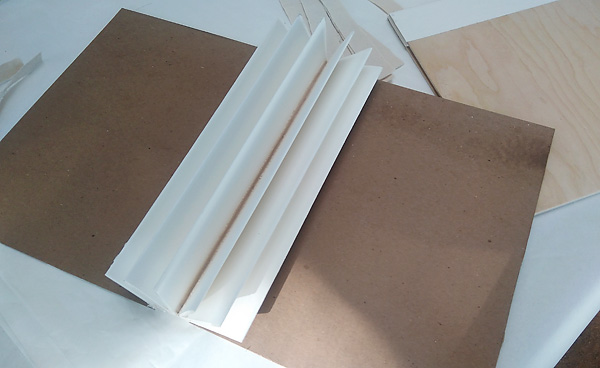 Accordion spine of watercolor paper, and book board.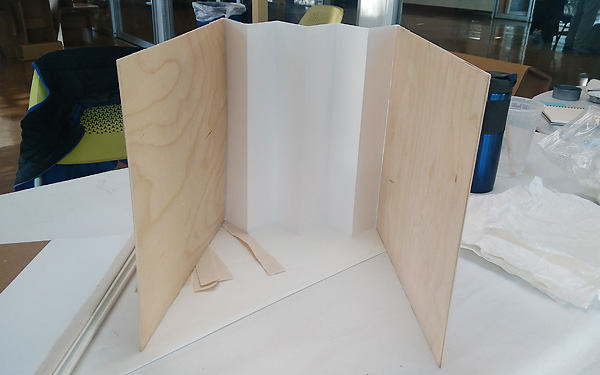 Experimenting with Baltic Birch plywood covers.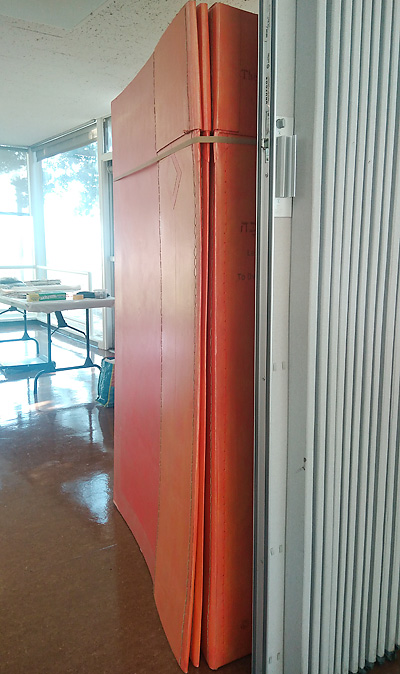 "The Sheltering Book', about to transform into "The Big Beach Book"…this metamorphosis  to be enacted in part by workshop participants!
Grateful, honored and  thrilled to be part of this process…moving forward.