Even in these times, it is wonderful to get back to live, in-person teaching!
Teaching classes outside at Santa Monica Public Schools, through the CREST Enrichment program, after a span of two years, is exciting and energizing. The students are enthusiastic, helpful and creative, the parents and staff supportive and engaged.
Everyone is working together to make in-person teaching a safe and rewarding experience.
I am teaching MAKING ART INSPIRED BY GREAT Artists at Franklin and Roosevelt Schools in the afternoon, and MAKE YOUR OWN BOOKS! at ROOSEVELT SCHOOL first thing in the morning. Despite the challenges and great energy required, what fun to see these young artists exercise their imaginations, play, learn and create!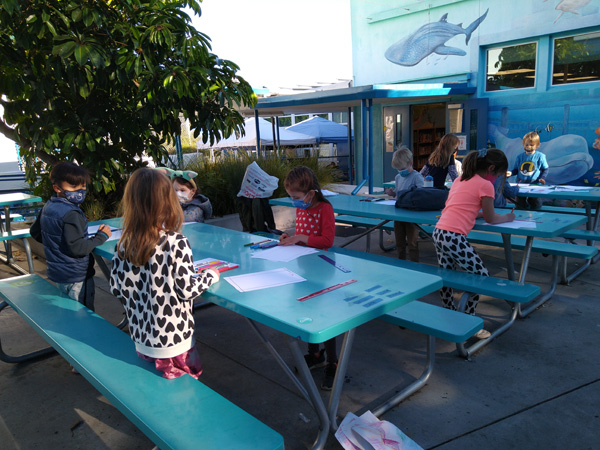 Students work outdoors to create personal frames for their  Frida Kahlo-inspired self-portrait projects.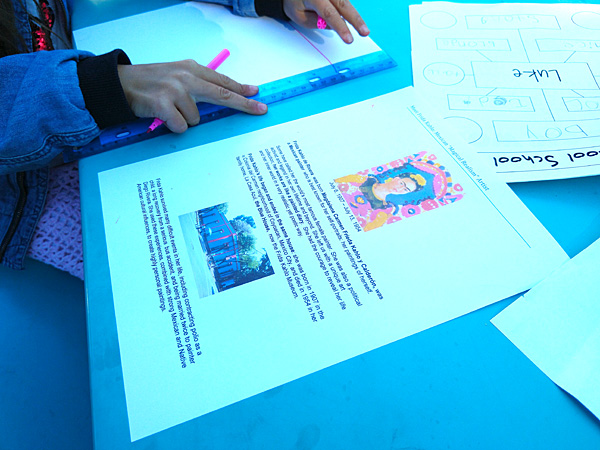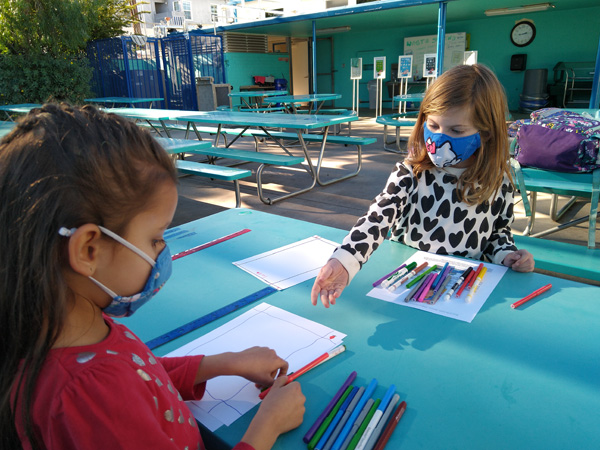 How they design the frames may communicate as much about them as their self-portraits inside them will.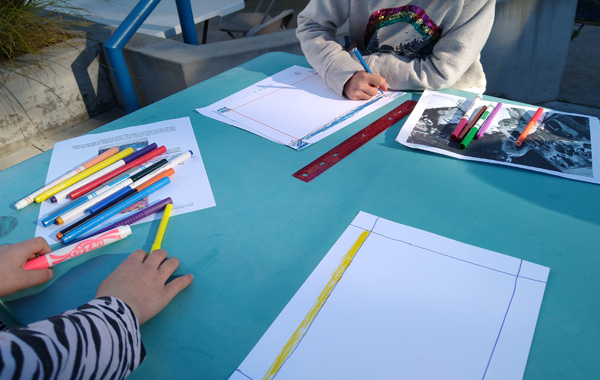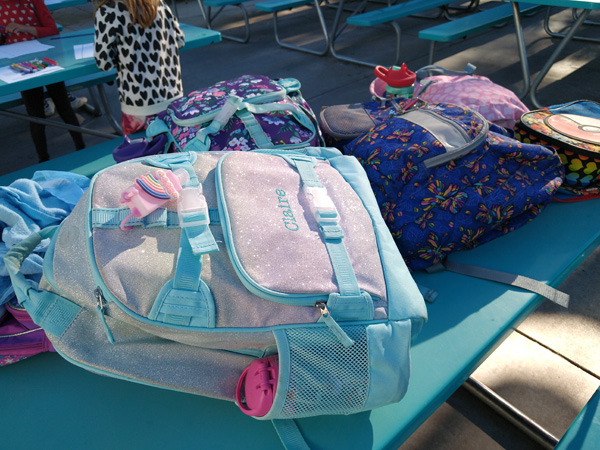 Even the backpacks are works of art!
In our MAKE YOUR OWN BOOKS! class students learn the accordion fold book structure,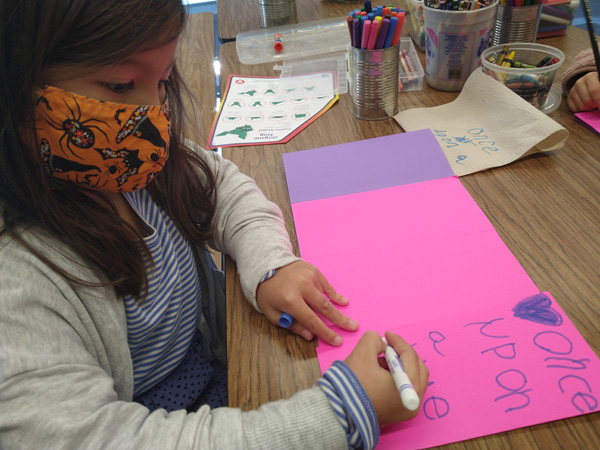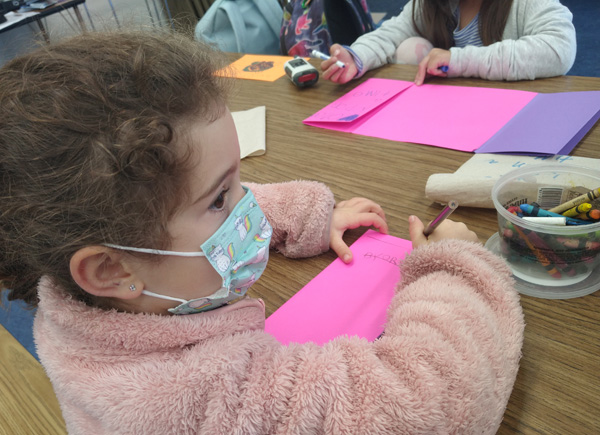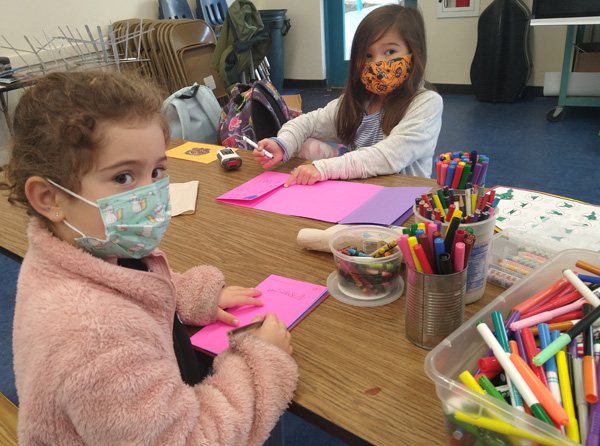 and begin developing their books with visual art and writing right away!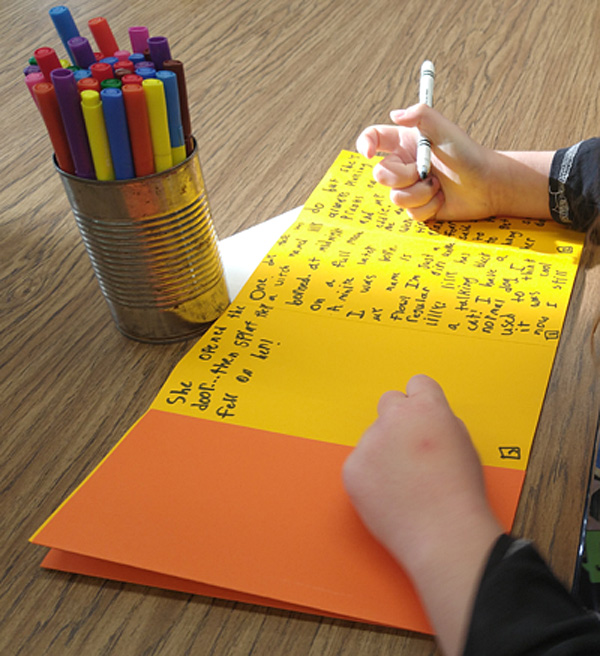 It is fantastic, watching the masterpieces unfold!