The show was juried by Sewon Kang, Archivist at The Easton/Bourgeois Archive, formerly Curatorial Assistant at the Museum of Modern Art, in New York City, who selected the work of 15 artists. I am honored to be included in this roster of stunning creative makers.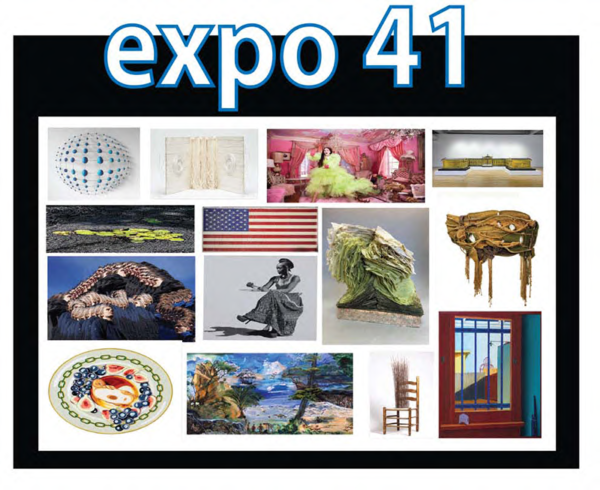 Artists and their selected works can be viewed below. Enjoy
David Acquistapace, Saint Louis, MO
Kat Alyst, Austin, TX
Neville Barbour, Silver Spring, MD
Matthew Barton, New Orleans, LA
Kimberlyn Bloise, Edinboro, PA
Stephen Delaney, Middleton, MA
Debra Disman, Los Angeles, CA
Eriko Kobayashi, Carbondale, IL
Anthony Adonis Lewis, Ashland, OR
Kambel Smith, Philadelphia, PA
Karen Theisen, Santa Fe, NM
Amy Usdin, Mendota Heights, MN
Jae Yun Yi, Seoul Korea
Dier Zhang, Brooklyn, NY
Foad Seyed Mohammadi, Gainesville FL
I am showing:
Excavation of the Interior, 2021, 12 x 28 x 12.5″, mixed media (wood, canvas, muslin, mulberry paper, hemp cord, linen thread, watercolor paper)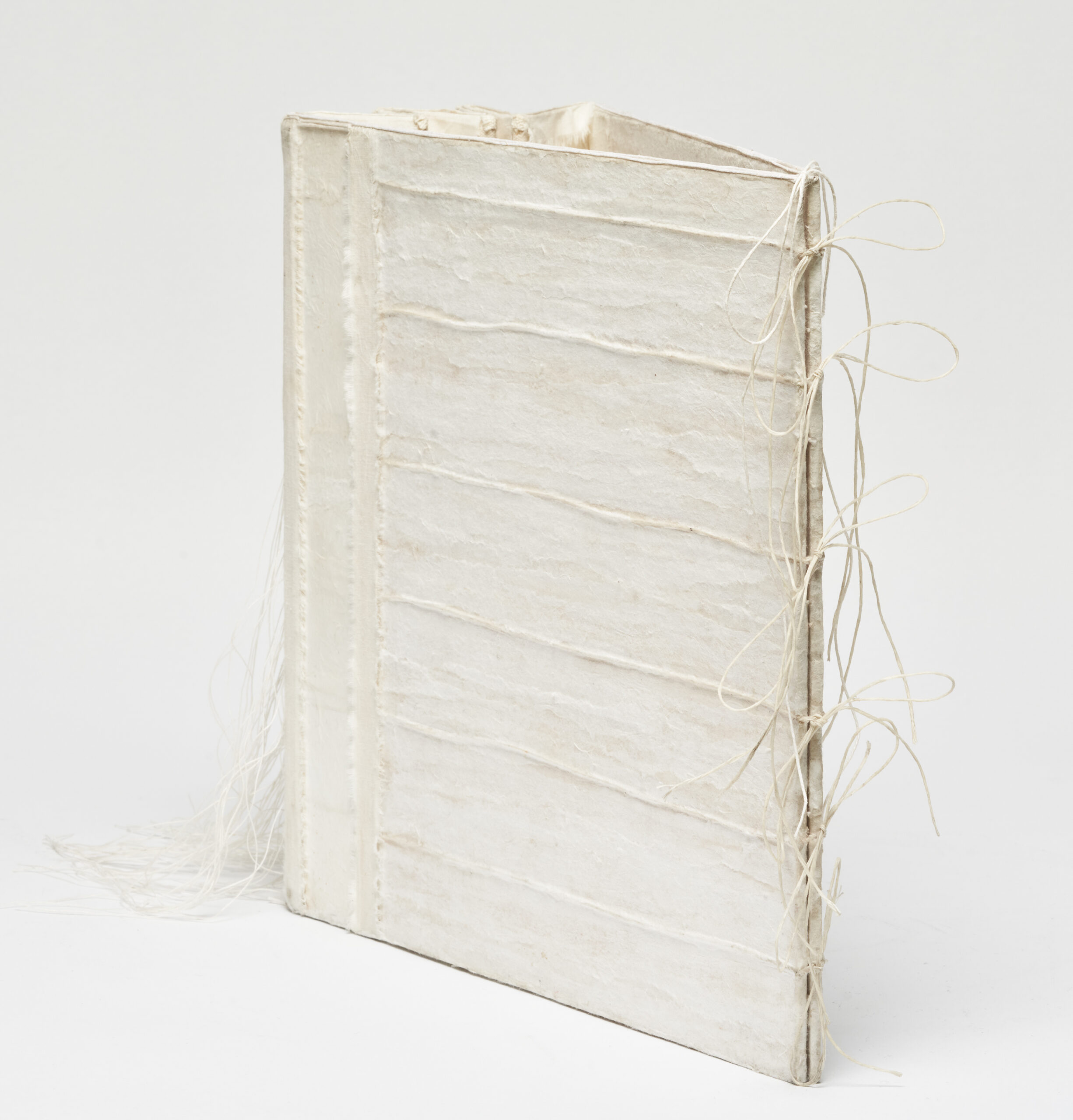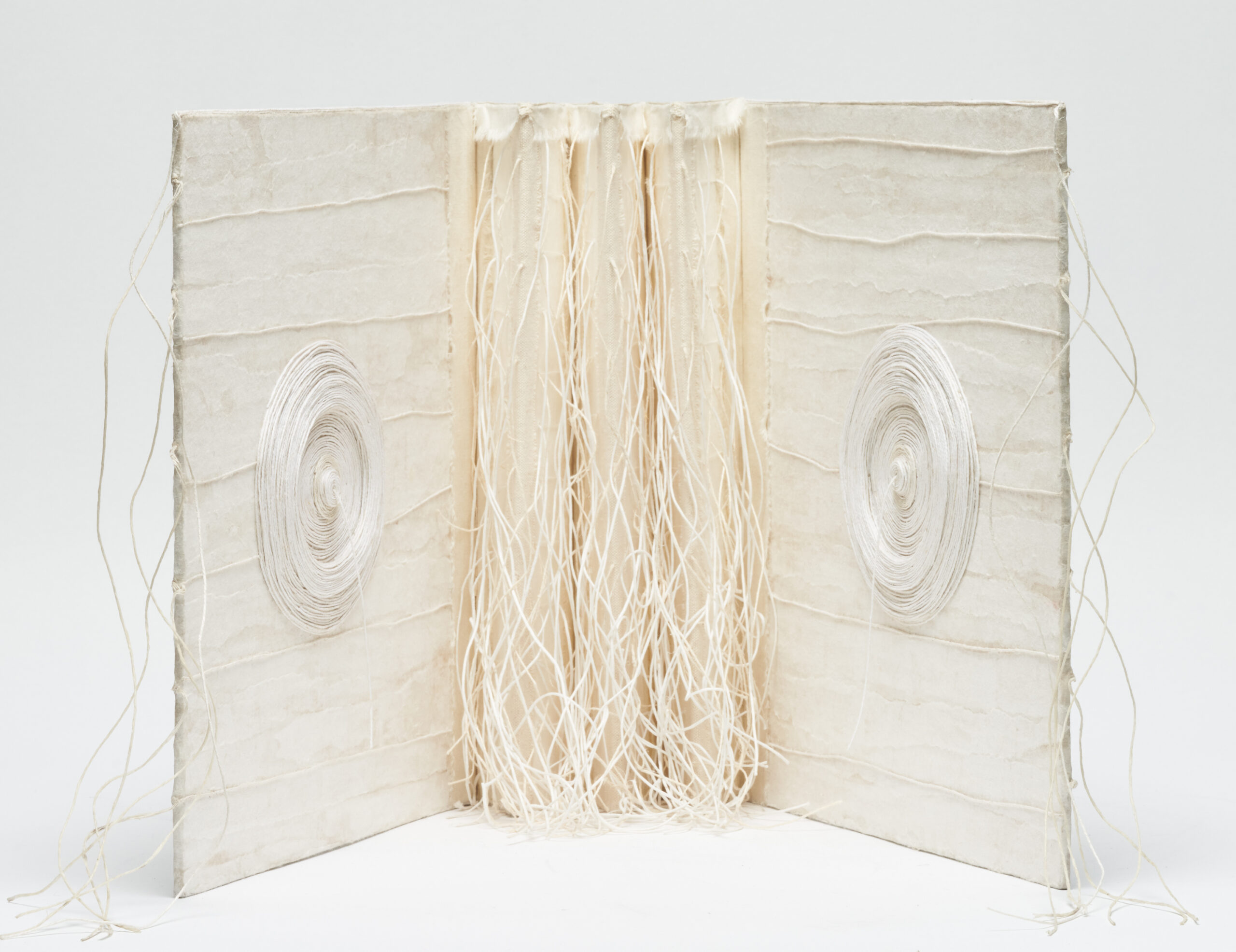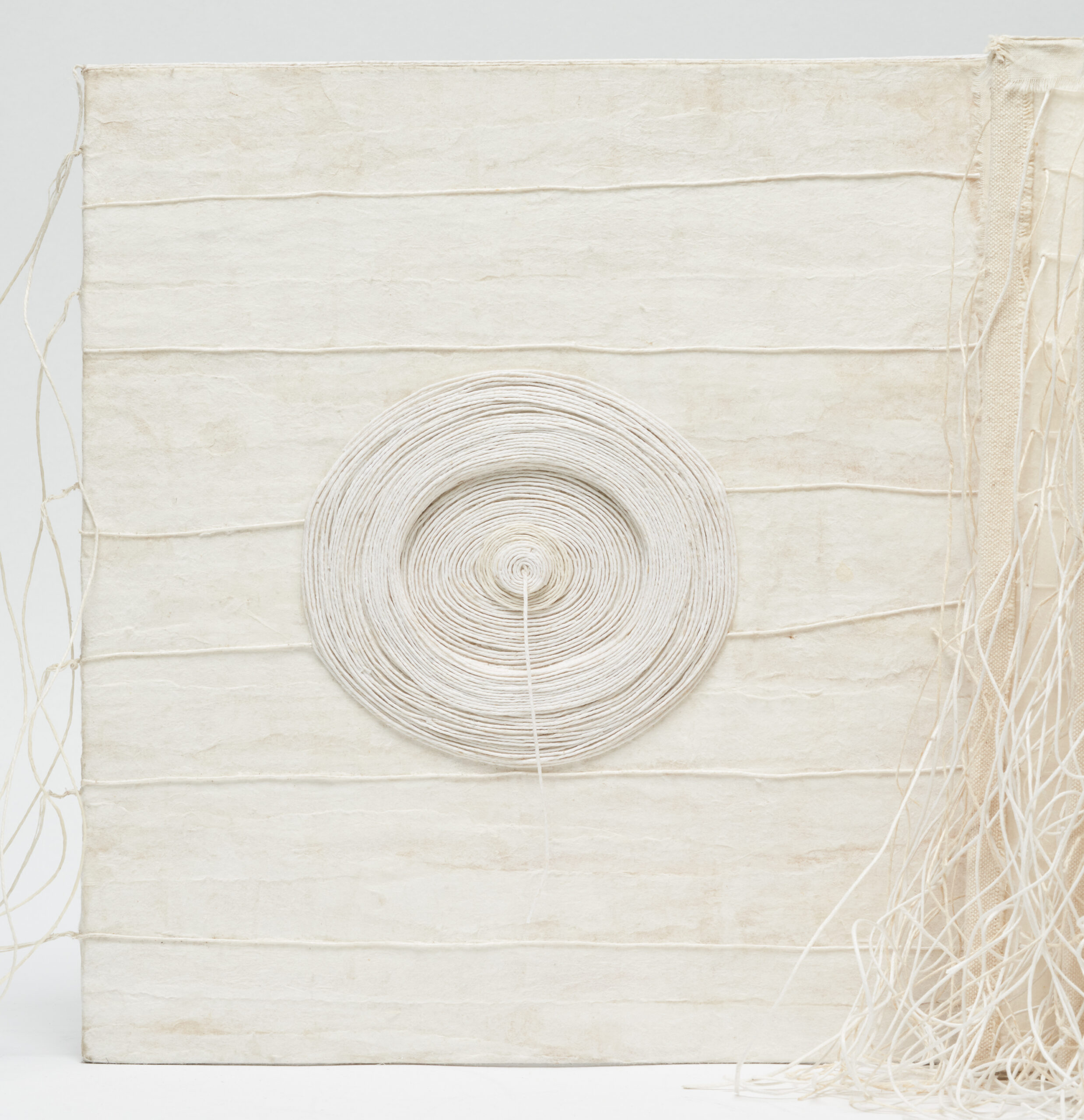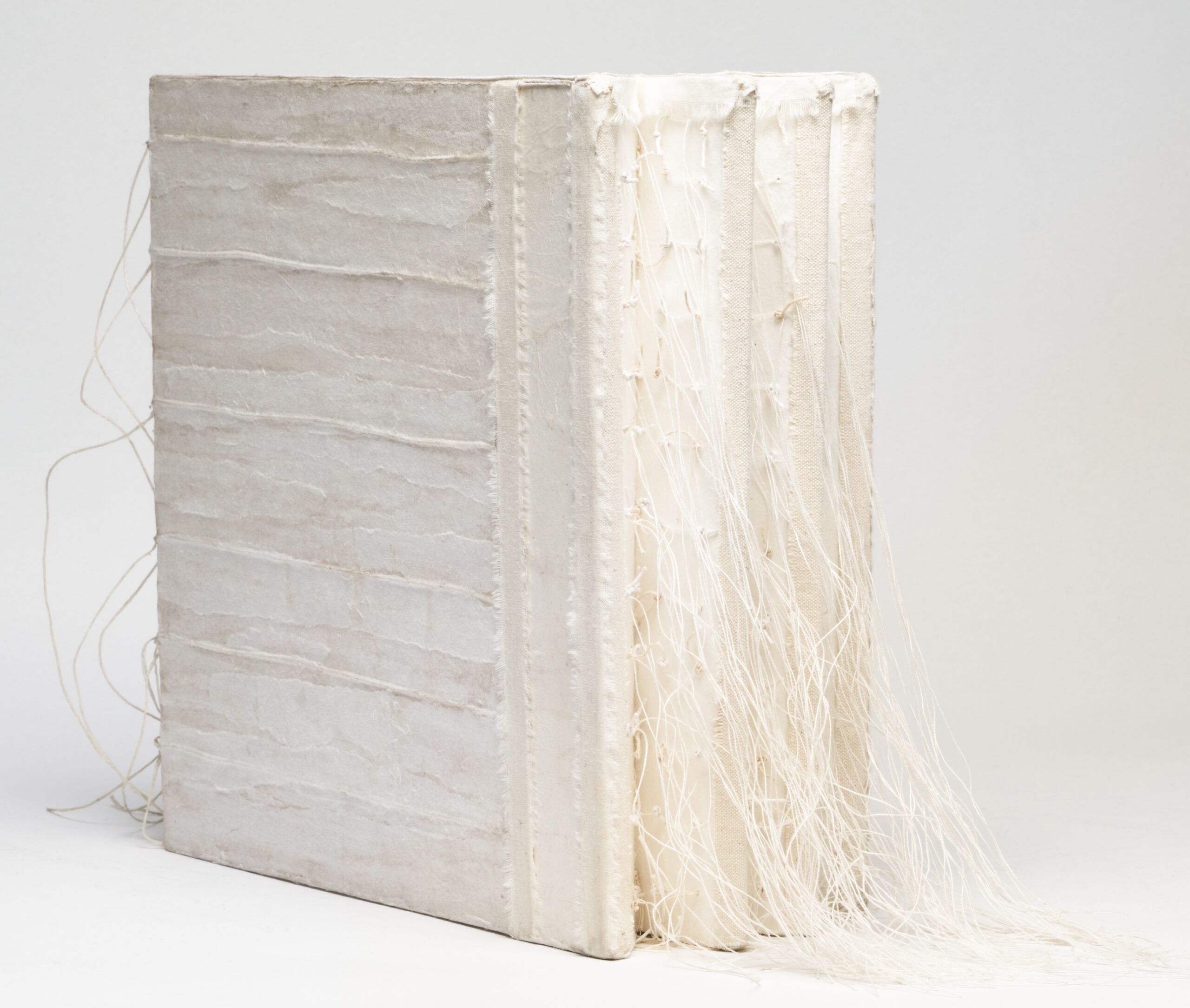 and
Forest Through The Trees, 2021, 15 x 42 x 12″, mixed media (book board, acrylic paint, hemp cord, wood, canvas, typewriter tape, lace, watercolor paper)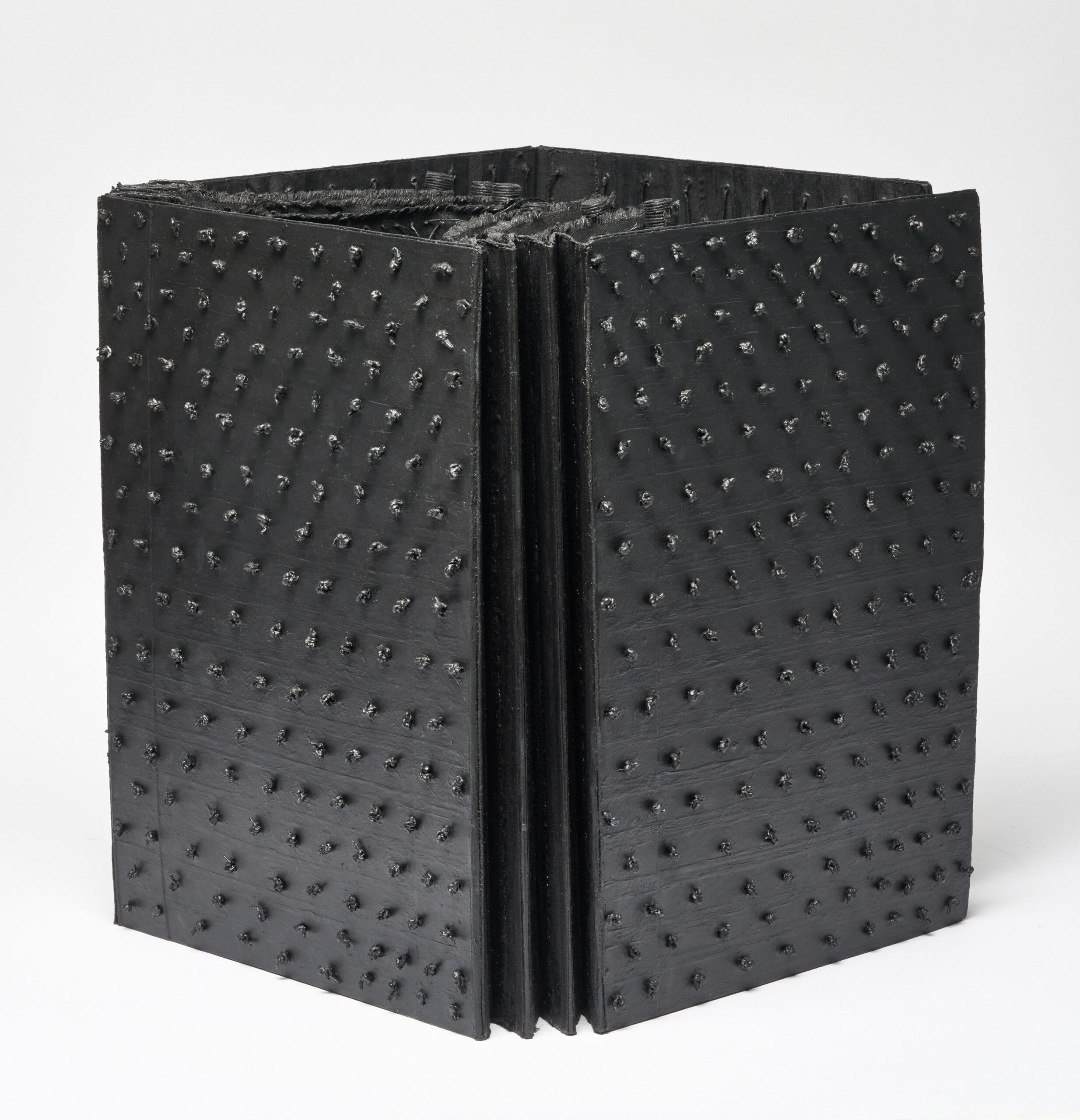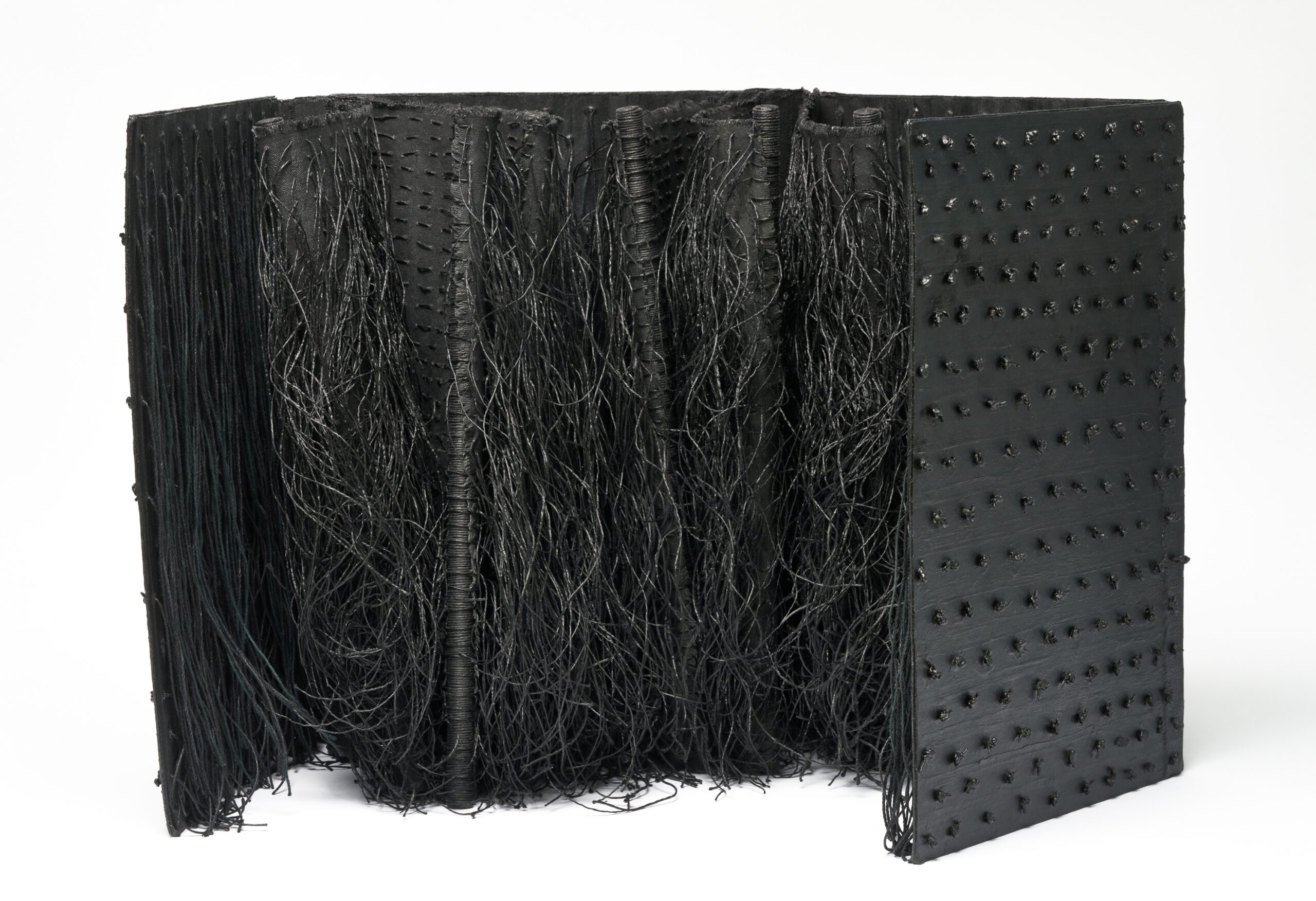 ARTIST STATEMENT                                              
 I work in the form of the book, in forms evoked by the book, and in multidimensional media of my own devising. Both as a solo practitioner and in the public sphere of community engagement I push the body and boundaries of the book into new media, materials and meanings to invite altered ways of viewing the world and how we inhabit it. Although much of the work continues to relate to loose definitions of the book as structure, it is moving into other sculptural and conceptual realms where devotion to material labor and a passion for the haptic become powerful motivators and themes. I am fascinated by the parallels between books and buildings in terms of architecture, meaning and utility. Each constructs public and private spaces where stories are "read" on many levels, often revealing more than their makers ever intended. My work seeks to offer places of contemplation, solace and bafflement, while instigating exploration, investigation and examination of what we think we know, and are.
.