I am thrilled and honored to be part of the 2018 California Open Exhibition  held this year at the beautiful Tag Gallery  in Los Angeles, near LACMA (The Los Angeles County Museum of Art) August 8-24, with an opening reception Saturday August 11th, 5PM – 8PM.
Beloved and acclaimed LA-based artist  Kim Abeles juried this show, and her statement about it in the Press Release is telling.
Gallery Director, Rakeem Cunningham, sent out these installation images as well as a great inventory of Works in the Show.  Thanks to Rakeem and Kim for their devoted work and ongoing efforts to make this show a great one, as well as to the wonderful Tag Gallery artists who opened their gallery "home" and their hearts to all of us who exhibited, made the Opening Reception a gala, and supported the cause with such heart and generosity.
This is an engaging and eclectic show.  I was thrilled to see the work of  three other (WOMEN!!!) artists that I know and have worked with in the show: photographer Marta Feinstein, printmaker and fellow LACMA teaching artist Brooke Sauer, and sculptor Karena Massengill. I share their work below as well as my own, and some images of the Opening. Really fun.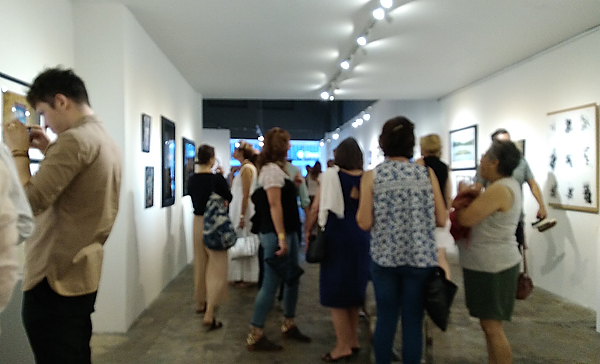 Throngs of beautiful souls crowd the gallery.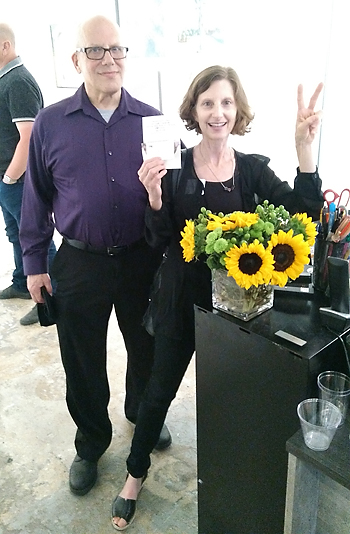 Stunned to find flowers here from my family! Mark and I get documented…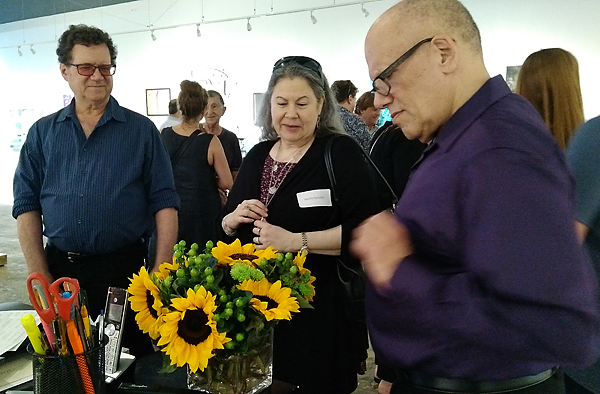 Sunflowers illuminated the evening, and graced the Gallery's Reception desk. Pictured here photographer Marta Feinstein, a fellow exhibiting artist.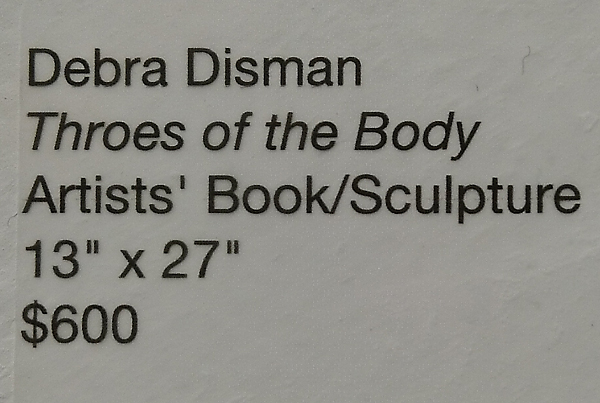 My piece, "Throes of the Body", completed during my Studio Residency at 1450 Ocean in Santa Monica.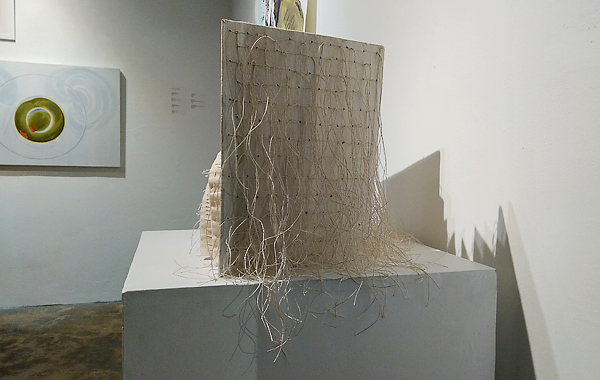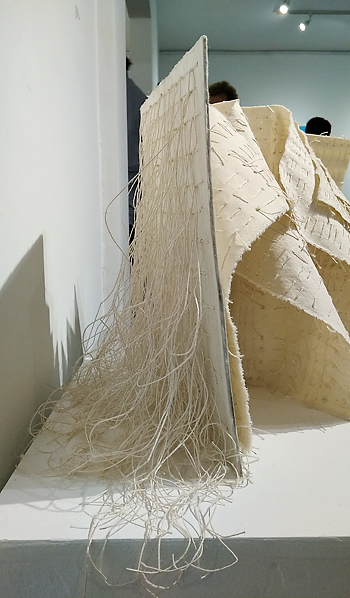 The work of colleagues..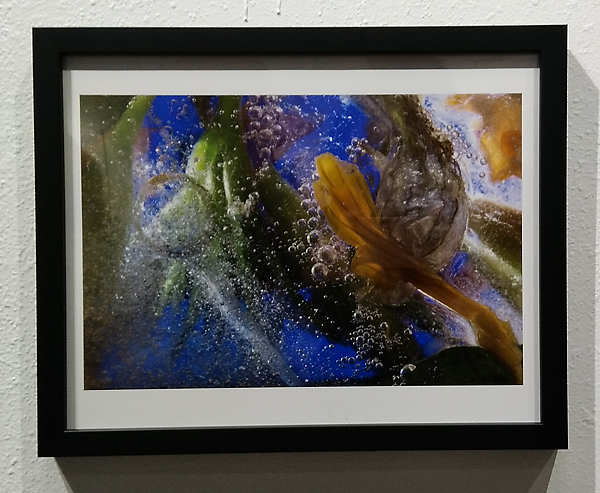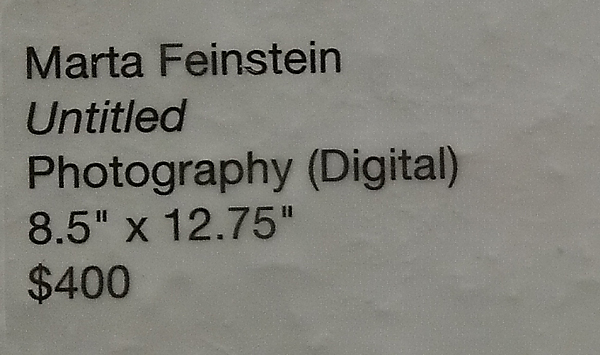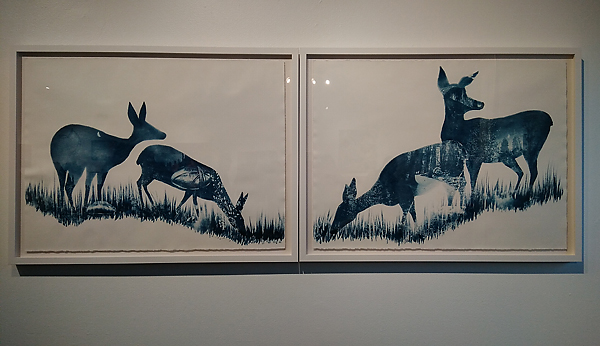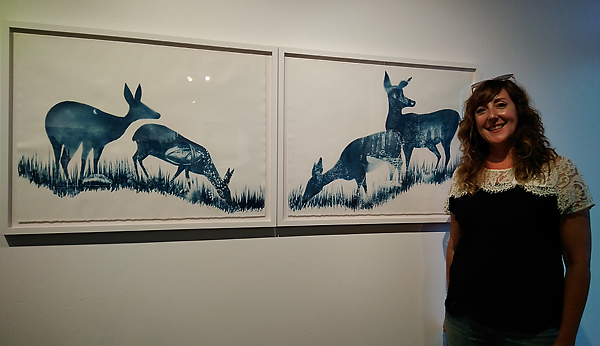 It has been a great experience.
The exhibition runs through Friday, August 24th, 5pm.
If you have not yet seen it, check it out!
There is something for everyone there!
GrAtItUdEs