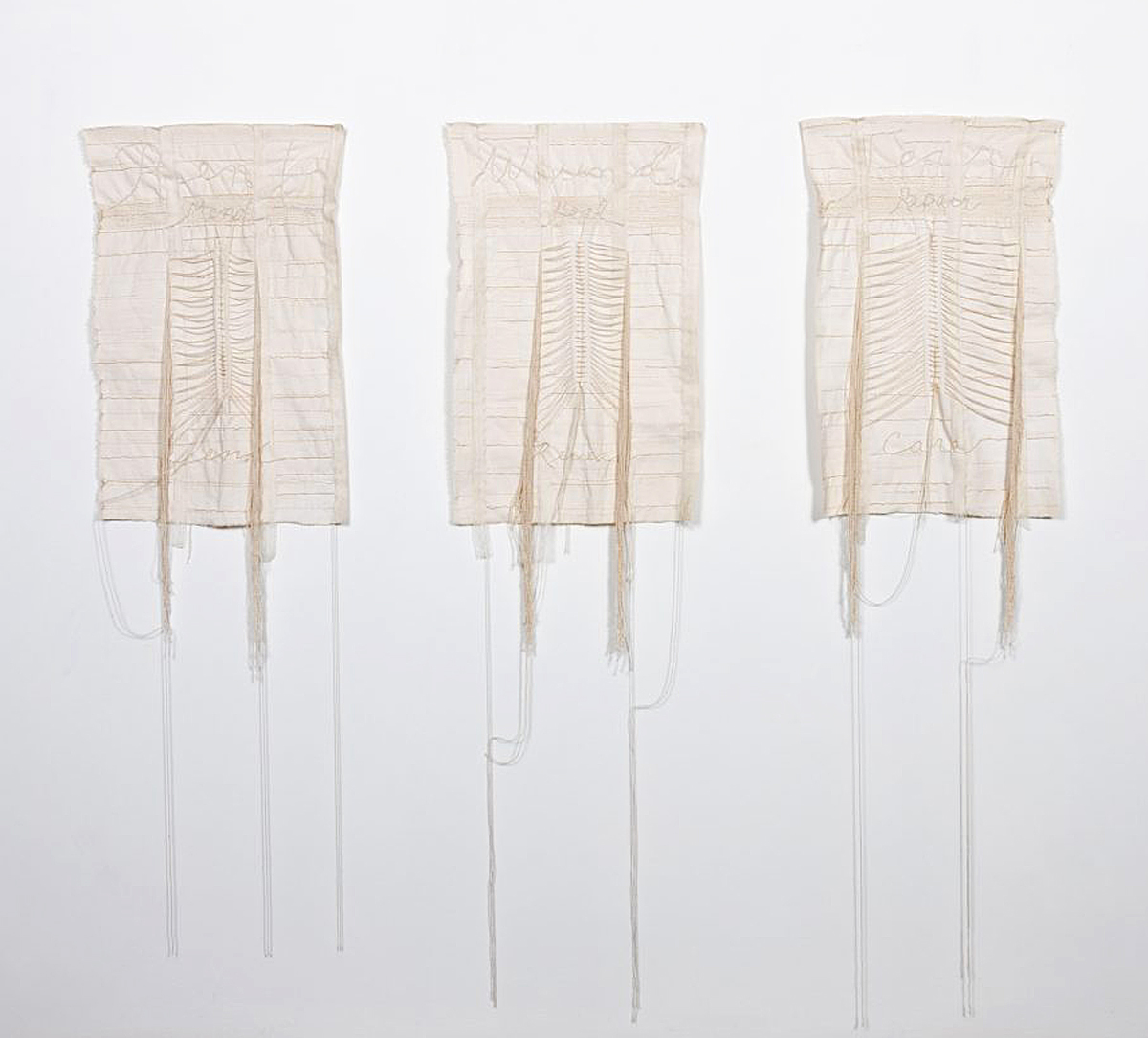 I am thrilled to be a panelist for: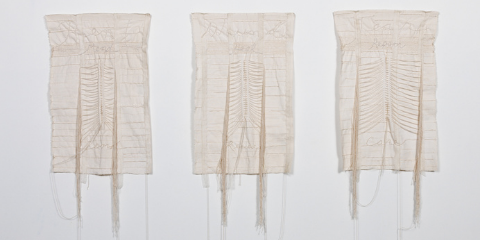 Debra Disman, Rent Wound Tear, Mend Heal Repair, 2022. Mixed media: canvas/acrylic paint/hemp cord/string. Exhibition view of "Collective Acts of Peace" at 18th Street Arts Center's Airport Campus Slipstream Galleries. March 15 – June 4, 2022. Photo by Marc Walker.
Mining Peace in a Troubled World and How Artists Survive 
Institute of United Minds, Salon #1
Part of Collective Acts of Peace
Sunday, May 22 |  3 pm-5 pm
18th Street Arts Center | Slipstream Galleries
3026 Airport Ave, Santa Monica
In-person
https://www.eventbrite.com/e/mining-peace-in-a-troubled-world-and-how-artists-survive-tickets-304229317077
Join artists in the exhibition Collective Acts of Peace for a conversation at 18th Street Arts Center's Slipstream Galleries. Debra Disman and David McDonald, local artists in residence at 18th Street Arts Center who have work in the exhibition, will be the panelists for this conversation.
View the Discussion HERE!