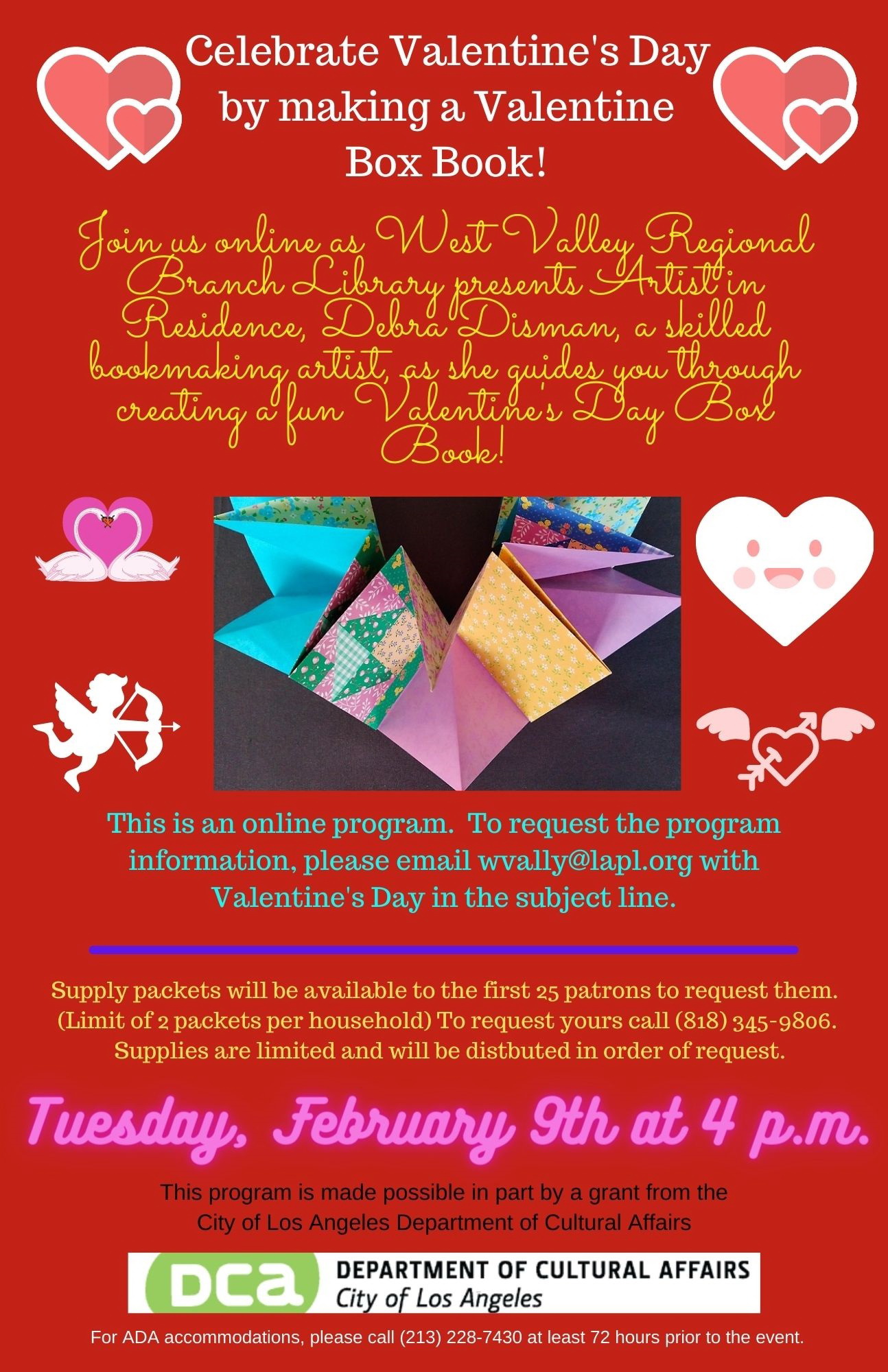 Join us to celebrate Valentine's Day by learning to create the double flower fold book structure, complete with it's own box, to offer as a loving gift for the holiday! Contact the West Valley Regional Branch Library to reserve your spot and pick up your free materials packet!
This program is part of my Artist Residency through the wonderful Los Angeles Department of Cultural Affairs, and is online to accomodate participants all over Los Angeles. For all ages. See the instructions on the attached flier!
We hope to see you there!