I am honored to be showing in FANTASTIC FIBERS 2021 at the Yeiser Art Center.
"One of  Yeiser Art Center's most engaging and innovative international exhibitions, FANTASTIC FIBERS is showcasing \a wide range of outstanding contemporary works related to the fiber medium."
HISTORY:
The show began in 1987 as a wearable art show but has evolved over the years to include a compelling mix of traditional and non-traditional works created from natural or synthetic fibers, and work that addresses the subject or medium of fiber.  Paducah becomes a Mecca for quilters and quilt enthusiasts each April as more than 30,000 visitors from across the globe attend AQS QuiltWeek. 
I am showing "PROFUSION"  a sculptural Artists' Book made of book board, mulberry paper, paint, canvas, watercolor paper and hemp cord. It stands upright on a pedestal, shelf, table or another surface parallel to the floor. When opened, it can span up to 24.5″ wide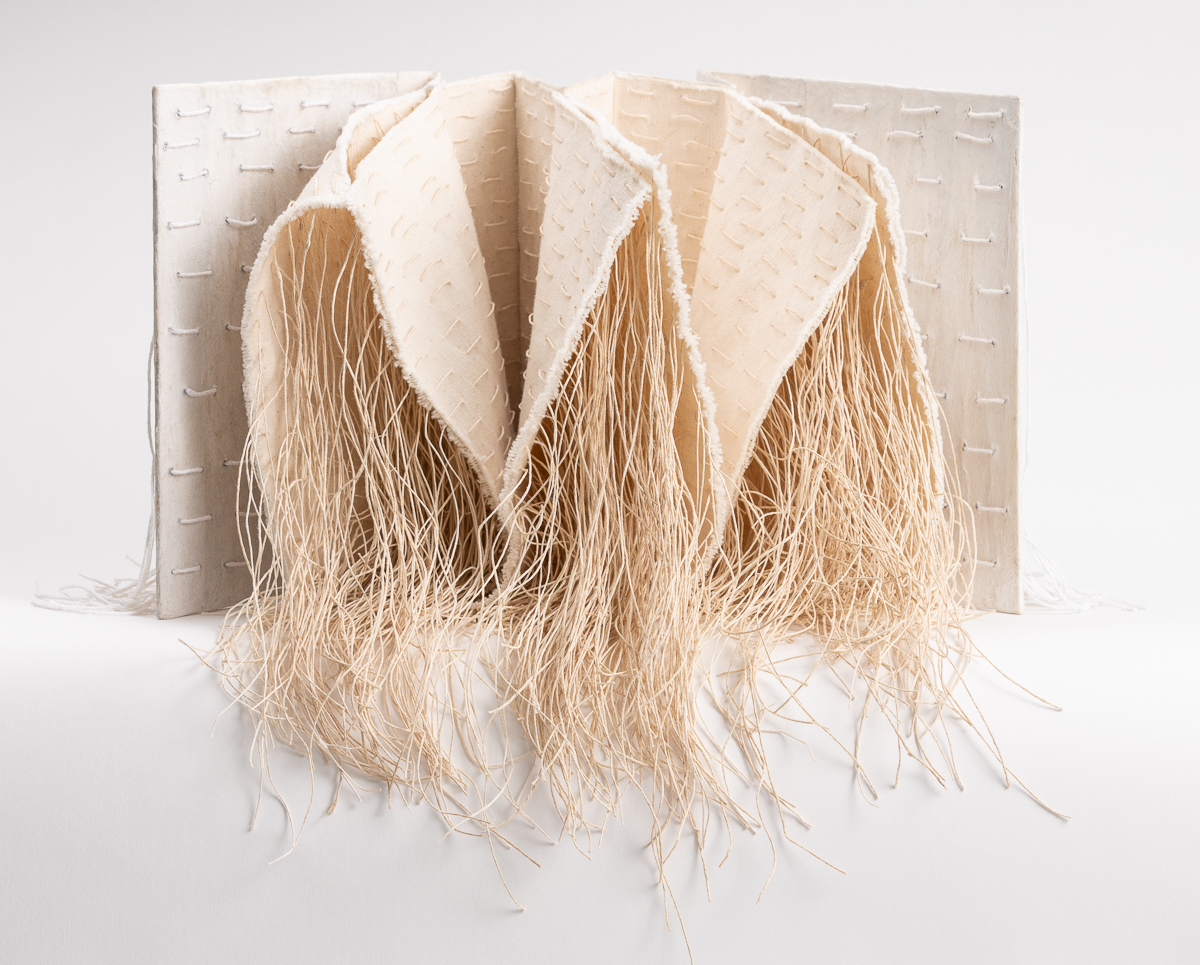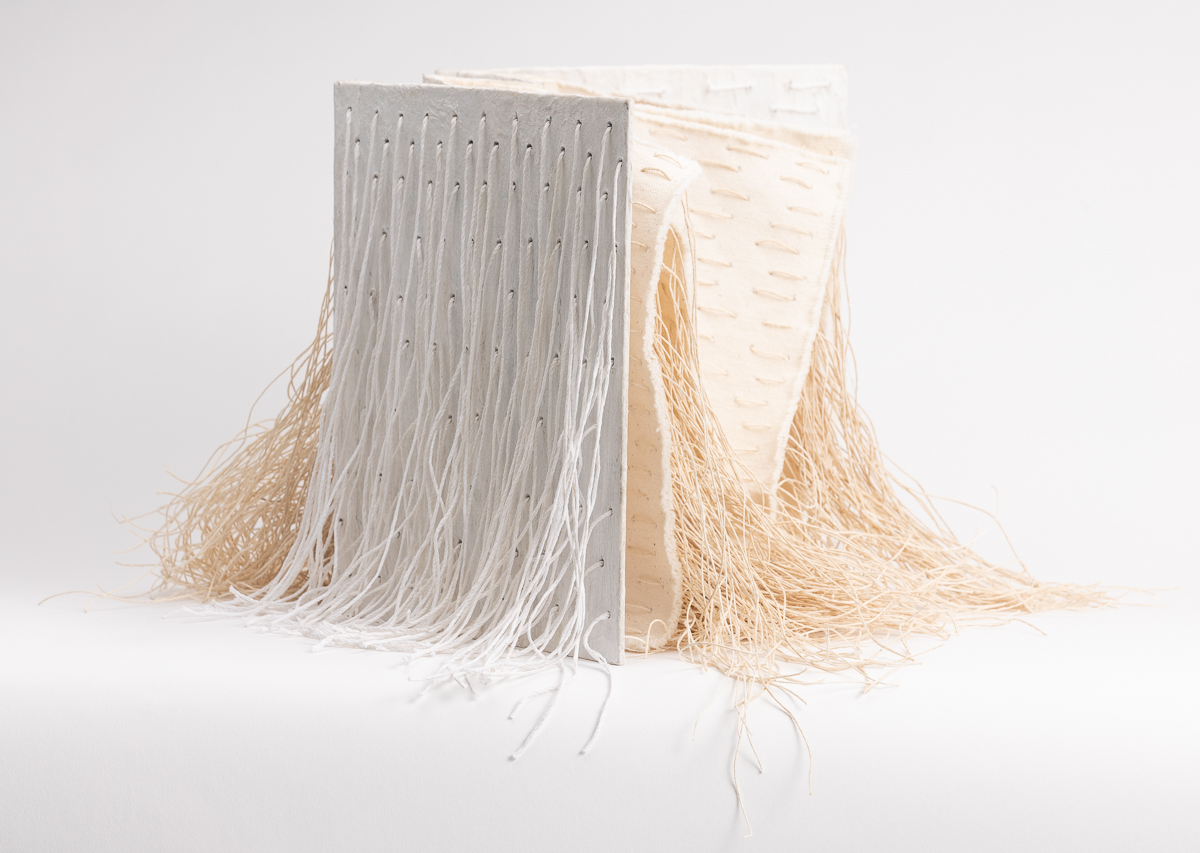 JUROR:  Sandra Johnson
"My quilt journey started over 30 years ago and I continue to be inspired by the myriad of fabrics and techniques learned over time. I am a passionate teacher who encourages students to create unique fabric creations, whether the end product is a quilt or garment. Creating what is important to the maker is a joyful experience that I try to pass on in my workshops. Wherever you are in your design process my goal is to inspire your creative "genius" and improve your techniques. 
Hand sewing with my grandmother started it all. From the beginning, the process of transforming fabric into art struck me as magical. Sewing was the foundation that led me into quilting. What started as a hobby turned my passion into an artistic reality.
I love to hand stitch using the traditional Japanese Sashiko and Boro embroidery styles and incorporating them as a decorative feature into my designs. The concrete, repetitive nature of this work frees my imagination provides many opportunities for happy accidents and grace to influence the finished product.
My core materials for quilting are thread and fabric, however, I often employ recycled denim, yarns, dyed fabrics and stamps to transform the ordinary into the extraordinary. I hold a B.S. in Clothing, Textiles and Design from Arizona State University, Tempe, AZ.
Recently, I discovered modern quilting: simple, crayoned patchworks that resonate deeply with my fiber work. Inspired and invigorated by a renewed sense of continuity, and awed by the mystery of how creation occurs, my process allows me to explore visions to enable my creative work to evolve and grow."